FREEDOM RALLIES, MARCHES & MEETINGS IN THE OKANAGAN, September 9-16
Penticton 4 Freedom Weekly Newsletter
WHAT'S IN THIS ISSUE:
– Rallies and local events
– Sign Making events
– 1MillionMarch4Children.com
– Geo Talk
– Petition in Support of Natural Health Products
– Stolen Water – Waging War on Water Rights and BC Food Security
– Druthers Online or pickup at our Rallies.
——————————- o0o————————————-
FAMILY FREEDOM EVENTS – Penticton4Freedom – every Sunday from 1 to 3 p.m.
COMING UP THIS SUNDAY
Thank you to all the AMAZING folks that keep FREEDOM alive. Mary Lou is away for a few weeks and is so happy others have stepped in to keep our Sunday's a Freedom Day. ~ Thank you!!!
Thank you, Mike, for hosting this rally ~ We APPRECIATE YOU!!
Now being held at Lakawanna Park during the summer months This will be the final park rally then we will return to Warren and Main.
Laureen's table with important information and a petition to end BCs Bill 36.
Elsie's table with Druthers newspapers, Vaccine Choice Canada handouts and more, for parents and curious others.
Local speakers always, and Surprise Guest Speakers frequently!
~~~~o0o~~~~
Please arrive early (12:30) to help set up the stage and the tables, and to invite passers-by to join us.
Miss a week and you miss a lot! Fighting for freedom is more fun with friends. Bring a few.  Suggest a topic or a speaker, and we'll be happy to find someone to share their knowledge with us.   ——————————- o0o————————————-  OTHERS' EVENTS  
·      Kelowna CLEAR Rallies – 1st Saturday of each month at noon – Stuart Park, Kelowna  ·       
Oliver Rally – in front of city hall – Saturdays at 12:30 p.m. ·       
Local A4C – Every Tuesday at Noon Protesting with Purpose: Richard Cannings 301 Main Street Penticton ·        Check online for school board meetings and city council meetings in your area. They've been changing dates lately. ——————————————- o0o————————————————-   EVENTS    

  -While visiting other rallies in my travels, I noticed that everyone's attendance is still down, but the most effective rallies are those with a lot of signs. Vernon, for example, has more signs than people holding them, all lined up along the sidewalk. So… WE'RE HAVING A COUPLE OF SIGN-MAKING PARTIES!! Thank you to Derrie Selles for opening her studio to us for these events and to Derrie, and Bob and Geraldine for sign supplies for the events. Bring your own water or other beverages, and snacks to share.     Please make 4 or 5 signs each so we have a supply to hand out to late-comer volunteers, students, and parents, on-site. LOCATION: Art Up Studios, 94 Ellis Street, Penticton. 250-462-8783  Thursday, September 14 at 3:30 p.m. Monday, September 18 at 6 p.m. SIGN IDEAS (Whether you come to the party or make them on your own, here are some ideas. Just a few powerful words, straight to the point: ARSON FIRES ARE NOT CLIMATE CHANGE DO NOT COMPLY (WE WILL NOT) (WITH UNREASONABLE ORDERS) GOVERNMENT ORDERS ARE NOT LAWS QUESTION AUTHORITY SAY NO TO JABS FOR JOBS STOP THE POISONOUS CHEM TRAILS MASKS = OXYGEN BARRIERS. BREATHE FREE! PROMOTE PEACE and LOVE (Peace sign and a heart) GOVT. LEGALIZES FENTANYL, BANS COVID CURES (??? Scattered on the sign) NO MORE MANDATES. NEVER AGAIN. And for the September 20 1MillionMarch4Children event and our rallies: SAY NO TO SEX ED IN SCHOOLS GIVE PARENTS BACK THEIR RIGHTS LEAVE OUR KIDS ALONE STOP INDOCTRINATION OF CHILDRENBAN SOGI 123 IN SCHOOLS & LIBRARIES     ——————————- o0o————————————-   September 20, 2023 1MillionMarch4Children.com – September 20 – Action Countdown More info to follow.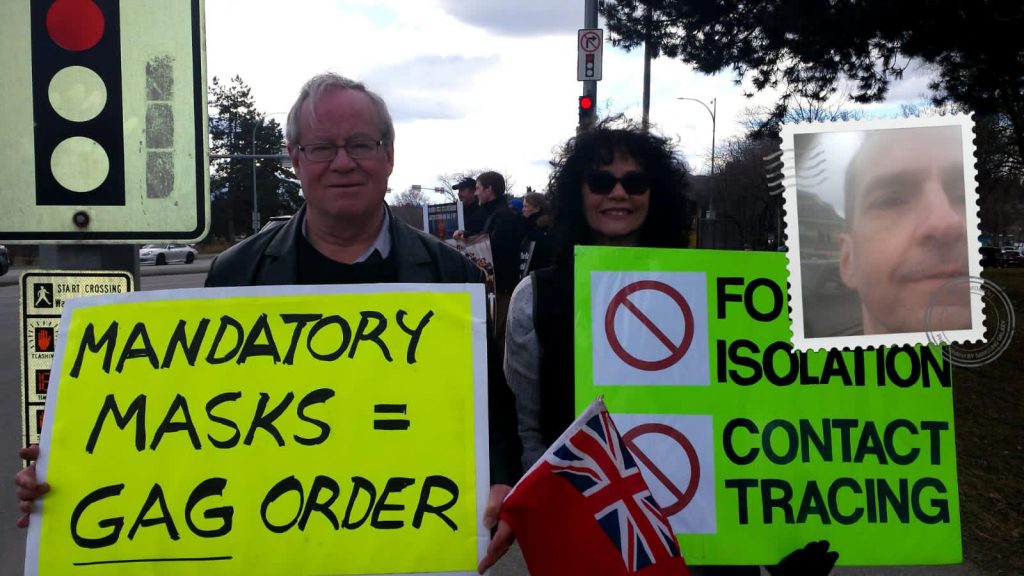 ——————————- o0o————————————-
——————————- o0o————————————-
Action of the Week
Petition in Support of Natural Health Products
The Federal Conservative Party of Canada has issued a petition in support of Natural Health Products. They have taken a strong stance against Health Canada, whose clear purpose is to bankrupt the NHP industry and eliminate all the 'alternative" Natural Medicine Practitioners who rely on NHP's. Please consider signing and sharing widely:
SIGN PETITION

——————————- o0o————————————-
WORTH A LOOK Stolen Water – Waging War on Water Rights and BC Food Security https://rumble.com/v3eu2r3-stolen-water-waging-war-on-water-rights-and-bc-food-security.html ——————————- o0o————————————- Are you on their list? Freedom Rising is a successful Canada-wide initiative where leaders across the country have met for the past two years to strengthen the efforts of individuals, organizations, independent media, and citizen journalists. As a result, hundreds of individuals and groups work together more collaboratively and effectively. We are excited to announce that BC Rising has been created for leaders to facilitate a similar type of momentum right here in our beloved province of British Columbia. BC Rising will strive to embrace the efforts and values of the nationwide Freedom Rising, with the intention to build connections across the province of BC and to focus on issues and initiatives specific to BC. Sign up and be INFORMED!! Website: www.bcrising.ca www.freedomrising.info ——————————- o0o————————————-

THIS IS IT! If you have been waiting for an extra powerful issue of Druthers to have delivered to your community, this is the one. Druthers Neighbourhood Mail service is truly the easiest way to make a tremendous difference in your own local area. Just tell us which postal code area you would like delivered to, how much of a budget you have to invest in waking up your community, and then let us know. We will handle the rest and within a week or two, your neighbours will have this important issue of Druthers delivered anonymously to their mailboxes. Order here or get more info: https://druthers.net/neighbourhood CAN WE MAKE IT ANY EASIER? Yes we can! To make this as simple as possible, you don't even need to place an order on the website. Just send us an etransfer for one of the amounts referenced below, include a postal code as a note in your etransfer and we will manually enter the order. Send etransfer to admin@druthers.net YOU WILL REMAIN ANONYMOUS! Your neighbours & Canada Post will NOT receive your info, meaning the papers will be delivered and nobody will know it was you who ordered it for them. BONUS OFFER: To give you a little more encouragement and a bit of an extra thanks, everyone who orders neighbourhood mail service this month will be offered the 1st year of our collectors packs for free. (See the collectors packs here) This is a great way to explore the roots of this project. You will receive a reprint of each of our first 12 issues from December 2020, to November 2021. To recieve your collectors pack, be sure to email us your mailing address after you place an order for Neighbourhood Mail.

>> GO TO FUNDRAISING PAGE Read September Issue Online. Read DRUTHERS
——————————- o0o————————————-
JOIN THE TEAM!
Want to join the fun in one of these initiatives or suggest another more important to you?
Just reply to this email or call 780-908-0309 to offer your help and suggestions.
Better yet, show up at our rallies, meet some fellow freedom lovers, and pitch in where your interests lead you.
And receive lots of ((( FREEDOM HUGS! ))) (if you want them)
Remember that Freedom Hugs are available at ALL our Penticton4Freedom events!
Let's make this weekend AMAZING!!
~ Mary Lou Gutscher
780-908-0309