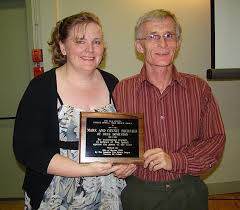 Day 2 of the Baglow v. Smith & Fourniers Defamation Hearing
Baglow testifies and hearing delayed due to medical problems
For the entire day, "Dr Dawg" a.k.a. John Baglow gave testimony about his defamation lawsuit and introduced documents that form the case he is presenting to the court.  The hearing today was significantly shorted due to an apparent medical situation which effected one of the main parties. After the morning break, one of the court staff made a comment about the health (high blood pressure / stroke potential?) of one of the main parties.  While the person insisted he was fine and could proceed with the case, the court staff seemed to react that the medical situation needed to be addressed immediately.  After a short confab with the lawyers and self-represented parties, it was ordered that the trial should stop immediately and could reconvene after a 2+ hour break at 2:00pm.  On the bright side for the affected party, I am a former medic and would intervene if I saw the individual go down. J
Day 2 – "Dr Dawg" Testifies – In-Chief.
The day started off with Peter Burnet calling his witness to the stand "Dr. Dawg".
In a brief series of questions, Burnet asked "Dr Dawg" to give some biographical information.  "Dr Dawg" is 67 years old and lives in Ottawa.  He attended several Universities in Canada and in Scotland and has a BA and Masters in Literature.  For years "Dr Dawg" was employed by the Social Sciences and Research Council as a grant officer.  While working at SSRC, "Dr Dawg" became interested in labour issues and was elected to a position with the Public Service Alliance of Canada (PSAC) where he was a vice-president until 2003.  In 2003 "Dr Dawg" went into a consulting business called 'First Write".
"Dr Dawg" describes himself as "a man of the left" and in his youth was a member of the NDP Youth wing.  After that, he "gravitated towards the Communist Party and was a member until the Czechoslovakian invasion", when he left the party and rejoined the NDP.  He is a card carrying member of the NDP, with the exception of a couple of years when he was upset with the party and "ripped up his NDP membership card".
The Blogosphere is made up of "millions of blogs … maybe hundreds of millions of postings".  On his own blog called "Dawgs Blawg" he receives "up to one thousand unique visits a day".  "Comments are not moderated on my blog and go directly up".  "I chose not to moderate my blog" but on occasions has had to ban "up to 30 people" for postings he finds offensive.  On his website "I use Site Meter to track visitors.  I can see new and returning visitors.  I can see the IP Address".
"In 2005 I decided to set up a blog about left wing issues and perspectives". And as part of that he has "three co-bloggers on the site", though the number of co-bloggers has fluctuated over time.  He named the site "Dawgs Blawg; because I like dogs and didn't want to take it that seriously.  It is a cartoonish name".
"I welcome comments from people with different and divergent opinions", which includes "Dr Dawgs" own lawyer – Peter Burnet who admitted to being a poster on the Dawg's Blawg website.
"I really enjoy the cut and thrust of debate" says "Dr Dawg", and over the years has been officially served twice with defamation for his blog.  The first case apparently involved a mistaken name on an article he wrote.  "Dr Dawg" was served with a libel notice, and ended up removing the post and publishing a retraction.
The second defamation complaint came from Ezra Levant, who served a libel notice for comments made surrounding a law society complaint where it was claimed to have been upheld by the law society.  "Dr Dawg" removed some of the comments and apologized to Levant.  "Dr Dawg" claims that "Levants lawyers then apparently wanted to remove other allegedly defamatory material which I did not comply with or remove".  Levant did not follow up on the lawsuit after that point.
In regards to the website FreeDominion, "Dr Dawg" describes them as "radically conservative and pretty extreme.  Use of the 'N' word.  Muslim bashing, homophobia and an unpleasant place".  The website "champions the rights of white nationalists, holocaust deniers, neo-nazis, white supremacists, homophobes and supports the right to unrestrained hate in society".  Over the years "Dr Dawg" posted "once or twice on FreeDominion".
In terms of speech restrictions, "Dr Dawg" says that "I strongly supported Section 13 and was sad to see it go".  That is a reference to Section 13 of the Canadian Human Rights Act, Canada's internet censorship legislation, which was repealed by the government last year (See more on Section 13 @
http://www.stopsection13.com
)
"Dr Dawg" talked about a posting entitled 'Freedom of Speech' which I think was a posting on the FreeDominion message board.  In his testimony "Dr Dawg" made some sort of reference to a "technical relationship" between Connie Fournier and myself.  I did not understand his testimony on this point or what was meant by "technical relationship".  I believe it has something to do with computers, and perhaps an affidavit from a computer expert which was introduced in my
Section 13 hearing
(Bernard Klatt).   Perhaps we'll know more on this point during the cross-examination tomorrow.
In reference to Connie Fournier, one of the owner/admins of the FreeDominion website, "Dr Dawg" posted a few times that she was the "FreeDominatrix".  He was sorry and "sometimes I can't help myself being uncivil to the uncivilized" and was "mocking her for a hyper-aggressive posture".  "There is a hostility between the Fourniers and myself".
Traitor = Not Defamatory.  Vocal Supporter of Taliban = Defamation
"Dr Dawgs" testimony then centered on why he did not sue Roger Smith for calling him a traitor on Dawgs Blawg,
but did sue over the Taliban comments
.  This gets a bit convoluted for me, since "Dr Dawg" was going very fast, and I just managed to write down smaller points of what he said.  But basically the "traitor" comment written by "Peter O'Donnell" was "incoherent" and that "the comment self-destructs" due to its context.
The statement about "Dr Dawg" being a more vocal supporter of the Taliban "was a long and rambling post about a different topic" and when the post mentions "Dr Dawg", "there was no context to the statement" which made it defamatory.  "Dr Dawg" took the comments on the Taliban to be similar to calling him "an enemy agent".
From there "Dr Dawg" moved on and discussed some posting he had made on the Internet where he was critical of the Taliban and called them "an odious bunch of people" that are a "murderous band of thugs" and their "cult of religious insanity".  While "Dr Dawg" had been critical of the Taliban, he was opposed to Canada's intervention in the war in Afghanistan for a variety of reasons which included that the Taliban was originally supported by the US government in their war against the Soviets.  "I don't support another foreign intervention, when multiple foreign interventions are what originally caused the problems in the region".
After that "Dr Dawg" moved on to some other commentary, where apparently a prominent member of Canada's B'nai Brith (Harry Abrams) referred to him as being Anti-Semitic for his comments on the State of Israel. "Dr Dawg" stated that he is "quite critical of Israeli treatment of Palestinians and Bedouin's" and in terms of "Israeli Apartheid" he says that "it is unfair to label Israel as an Apartheid state, but there are some apartheid like elements in the Israel's treatment of Palestinians and Bedouins".
The day came to a close with a series of questions by Burnet on the context of the Blogosphere.  "Dr Dawg" testified that "context is important" and that "the political blogosphere could be characterized as
polemical
".  But "we should not allow plain falsehood.  And the internet does not make it ok to lie online".
Stay tuned for the cross-examination tomorrow of "Dr Dawg".
: http://blog.freedomsite.org/2014/03/day-2-of-baglow-v-smith-fourniers.html