[Anti-racism is a code word for anti-White. One wonders whether this apparently affirmative action appointee has ever heard of the First which ensures that people have the right to use even offensive language without fear of being hauled off by the cops.]
Seattle Police Chief Tells People To Call 911 If They Hear 'Racist Name-Calling'
Don't the authorities have better things to do with their time right now?
Robby Soave | 3.31.2020 1:02 PM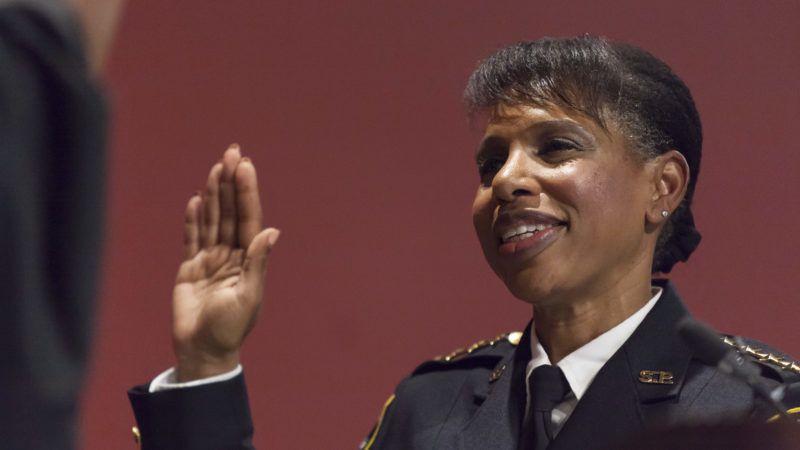 (Paul Christian Gordon/ZUMA Press/Newscom)
Seattle's top cop may want to get her priorities straightened out. In the midst of the global COVID-19 pandemic, Police Chief Carmen Best used her most recent "chief's brief" update on the coronavirus crisis to urge residents to dial 911 if they are the victims of racist name-calling.
It's a time-wasting imperative—and one that's at odds with the First Amendment.
In her briefing, Best called upon the expertise of a former local news anchor, Lori Matsukawa.
"Hate crimes have no place in our community," said Matsukawa. "We are all trying to deal with the COVID-19 public health crisis together. If you are a victim of a hate crime or hate-based harassment, please call 911."
"We will document and investigate every reported hate crime," Best continued. "Even racist name-calling should be reported to police. If you aren't sure if a hate crime occurred, call 911. We are here to help."