CAFE SUPPORTED POLITICAL PRISONER DR. JAMES SEARS & PICKETED TORONTO SOUTH DETENTION CENTRE, SUNDAY, MARCH 6, 2022 — SENT BACK TO PRISON FOR ACCEPTING FREE SPEECH AWARD
On February 3, former political prisoner Dr. James Sears was arrested at gunpoint in the parking lot having just seen his parole officer for his regular visit. He is charged with "breach of probation". On February 17, in a telephone hearing, he was found guilty of "not being of good conduct". Why?  Because he accepted the George Orwell Free Speech Award from the CAFE and the presenter, Paul Fromm, "is a known White Supremacist". [Not true.] Also, the Orwell Award was created by the late Doug Christie, "a far right lawyer."
Thus, it's clear Dr. Sears is in prison for his political views!!!
As part of our mission to support freedom of speech and the victims of tyrannical censorship laws, the Canadian Association for Free Expression (CAFE)  held a protest outside the Toronto South Detention Centre located at 160 Horner Ave, Toronto, ON M8Z 0C2,  Sunday afternoon, March 6.
Whew, it was windy, in fact, so windy — gale force winds — that one regular of advancing years was unable to struggle across the four-lane Horner Ave to join us.

Thanks to J.L. for bringing a boom box and some Johnny Cash prison songs. Thanks, also, to E.H. for the photos of the protest.

​
The website of the poisonous taxpayer-funded Canadian Anti-Hate Network suggests that the issue may also be comments he made in jest about Teresa Tam in his talk after CAFE gave him the George Orwell Free Speech award soon after he got out of jail. We have a strong suspicion we know which liberty-hating individual in Ottawa made the complaint.

Those of us who cherish freedom owe it to our values  to demonstrate and support Dr. Sears. These protests matter. Guards told him last fall that they knew for a fact that CAFE's protests — six in all last year — were a factor in his being granted early parole.
* Amnesty International defines a  "prisoner of conscience" or political prisoner as  a person punished solely for the non-violent expression of their political, religious or cultural views. Both Dr. James Sears and Leroy St. Germaine are political prisoners — jailed because they criticized politically powerful minority groups. Free speech activist Raychyl Whyte has continued her  lobbying of Amnesty to adopt Dr. Sears as a "prisoner of conscience"

* A lasting disgrace is that only one mainstream media writer has  criticized this attack on freedom of the press, which they regularly condemn if it occurs in Hong Kong or the Philippines.
FREE POLITICAL PRISONER, DR. JAMES SEARS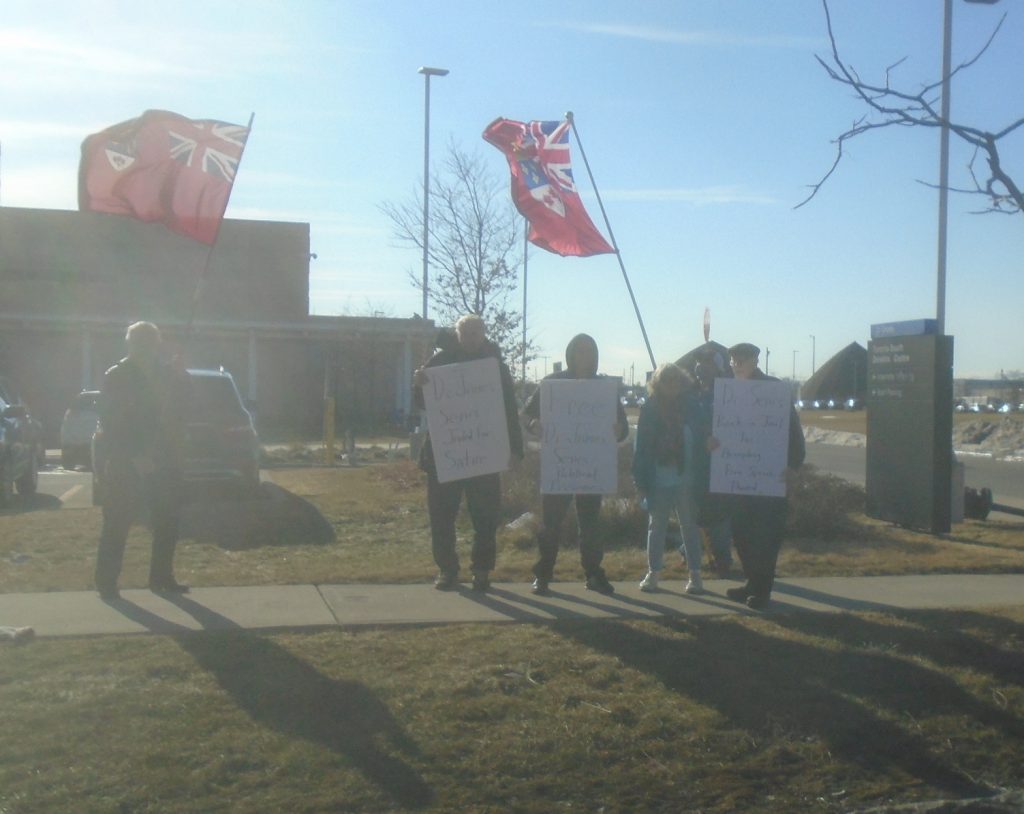 PLEASE SEND POSTCARDS OR LETTERS OF SUPPORT TO ONE OF OUR MEN BEHIND THE WIRE.

Dr. James Sears, Political Prisoner,
Toronto South Detention Center,
160 Horner Ave,
Toronto, ON
M8Z 0C2
CANADA
_______________________CAFE (The Canadian Association for Free Expression)P.O. Box 332,Rexdale, ON.,M9W 5L3
416-428-5308
http://cafe.nfshost.com