RAYCHYL WHYTE IS RAISING MONEY FOR CAFE — SUPPORT HER YEARLY WALK FOR FREEDOM http://cafe.nfshost.com/?p=8615
Raychyl Whyte is raising funds for CAFE on St. Patrick's Day.

Friday March 17, 2023 will be Raychyl's 17th annual 42 km (26 miles) trek from Toronto to Oakville, and she is pleased to raise funds for CAFE again this year. The walk will begin at 9 a.m. at Toronto City Hall on March 17, and conclude sometime between approx. 4:15-4:50 p.m. in downtown Oakville, at or near 234 Lakeshore Rd. E.
(Note: Everyone walks at their own pace, so arrivals at the 'finish line' vary). 


~ Wear something green. ~
Here are pictures from the 2022 walk.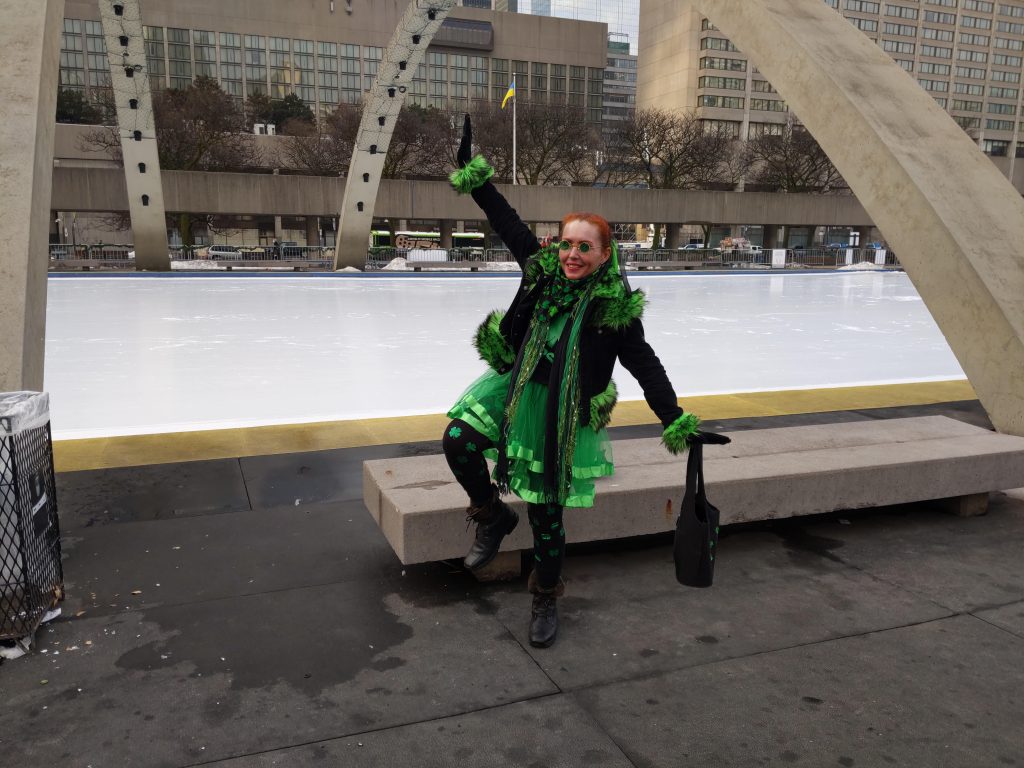 Here's a short video of the beginning of 2021's walk, featured on CityTV! https://toronto.citynews.ca/video/2021/03/17/small-but-valiant-group-keeps-st-patricks-day-walk-tradition-alive/
Our freedoms are under serious attack now more than ever before in Canada's history, so your help is crucial.Please donate directly to CAFE. Mail your cheque to:CAFE,P.O. Box 332,Rexdale, ON.,M9W 5L3CANADA.In the info line mention, "RAYCHYL'S WALK".

OR send an e-transfer to paul@paulfromm.com and mention "RAYCHYL'S WALK"