Federal Government Requested Removal of Online Content, Document Shows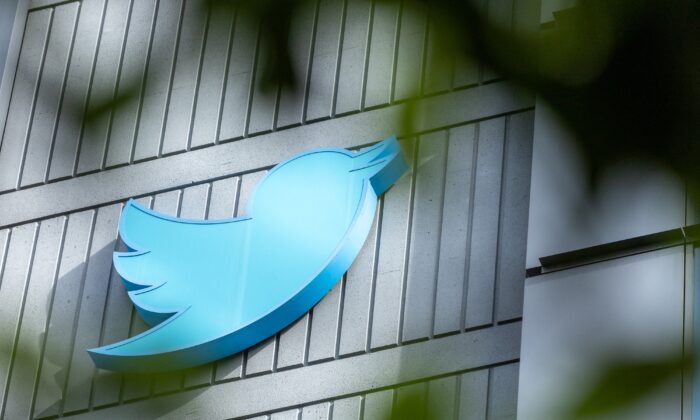 The Twitter logo is seen on a sign on the exterior of Twitter headquarters in San Francisco, Calif., on Oct. 28, 2022. (Constanza Hevia/AFP via Getty Images)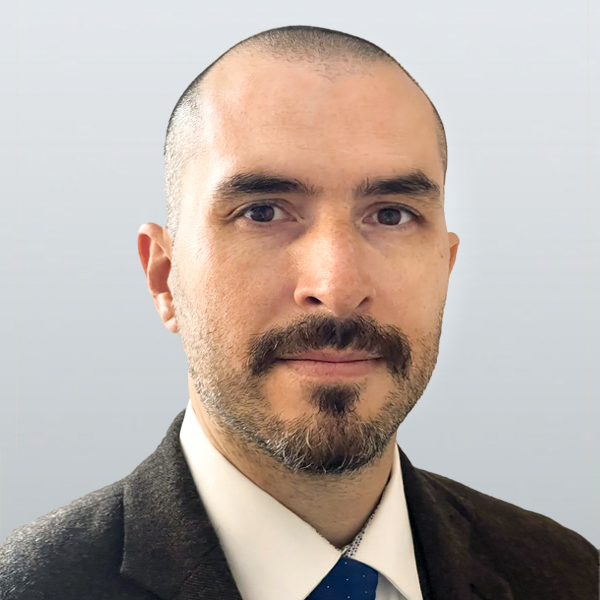 By Noé ChartierMarch 29, 2023Updated: March 29, 2023 biggersmallerPrint 0:008:33
Multiple federal departments and agencies have interacted with social media companies to request online content be taken down, often to have impersonating accounts removed but also to purge posts they deemed offensive.
The Canadian government provided the information on March 27 in response to an Inquiry of Ministry submitted by Conservative MP Dean Allison.
Allison asked for an account from each governmental organization on requests to "take down, edit, ban, or change in any other way social media content, posts, or accounts, since January 1, 2020."
The most serious case involved Canada Revenue Agency (CRA) employees sharing private taxpayer information in a Facebook Messenger chat group not approved for use by the agency. CRA requested the information be taken down but said it didn't receive confirmation it had been.
Organizations in general didn't provide the name of the accounts they were targeting, only giving generic information, but the Canada Border Services Agency (CBSA) did.
The director general for communications at CBSA sought to have posts removed for "hate speech or symbols," "harassment or bullying," as well as nudity and impersonation.
The agency flagged accounts associated at one point to former CBSA employee Patrick McNulty, who was reported to be under investigation last summer. McNulty made social media posts critical of COVID-19 measures and advised travellers on how to avoid the once-mandatory ArriveCAN app to enter Canada.
Instagram flagged posts by accounts "exbordercop" and "the_real_mcnulty" for "harassment or bullying," but the social media company reportedly did not take down those posts. Those accounts currently appear to be inactive. https://7747da1e68c728378791e7e383630aec.safeframe.googlesyndication.com/safeframe/1-0-40/html/container.html
The National Post wrote in August 2022 about a social media post made by McNulty in which he reportedly made disparaging comments against a CBSA superior who contacted him regarding one of his videos denouncing the ArriveCan app. The Epoch Times has not seen the post.
CBSA could not comment on the case of its former agent due to privacy reasons but said its employees are expected to ensure that their comments and behaviour "do not impair, or are not perceived as impairing, their ability to perform their duties in an impartial manner as public servants."
"Any social media posts that were flagged for removal was done as it was deemed that these violated CBSA's Code of Conduct and Instagram's own policies on abuse and harassment," said spokesperson Guillaume Bérubé.
McNulty could not be immediately reached for comment.
Other agencies under the Public Safety portfolio did not report sending many requests to social media companies. Public Safety Canada itself said it hadn't and the Canadian Security Intelligence Service declined to answer citing operational security.
The RCMP reported making a single request for a takedown, saying that it involved a Facebook account impersonating then-commissioner Brenda Lucki that was sending out fake messages. Facebook deleted the account.
Flagging Offensive Content
Another reason multiple federal organizations contacted social media companies was to have content they deemed offensive removed. The accounts involved and details of the targeted posts are not available.
The Public Health Agency of Canada's online actions focused on "offensive language" on Twitter.
Since December 2020, it has made 21 requests to the social media company to have the flagged tweets removed, but Twitter only took action on three occasions.
Health Canada had more success with its requests to Facebook to have posts removed. In February 2021, its social media chief requested that three posts on "disinformation about lifting of COVID 19 restriction" be taken down. The document says that the company followed through.
Two requests to Twitter in December 2022 to remove posts showing "abusive behaviour towards a Health Canada employee" were also successful, along with another post exposing private information about an employee of the department.
The Digital Innovation and Engagement Division at Global Affairs Canada (GAC) handled all of the departments' requests for takedowns.
GAC reported having submitted eight requests to Twitter and Facebook over the period being examined, mostly for "content violating terms of use." One request to Twitter was for "threat of violence." All of the posts were removed, says the Inquiry of Ministry.
The Business Development Bank of Canada (BDC) under GAC also complained about an offensive tweet directed at one of its employees, but Twitter did not remove the post. However, Twitter, LinkedIn, and Instagram did remove accounts identified by the BDC as impersonating the bank's CEO.
The Treasury Board requested that LinkedIn and Facebook delete comments made on posts about diversity and inclusion. It said the comments were "racist, hateful, sexist or defamatory." The document says the comments were not entirely deleted. Another containing "hate speech" was removed by Facebook.
The Competition Bureau under Innovation Canada requested that Twitter take down an "offensive reply" to one of its tweets in March 2020, but the company did not take action.
Employment and Social Development Canada (ESDC), which oversees Service Canada and Passport Canada, flagged posts on Twitter for "encouraging criminal activity" by the promotion of fraudulent vaccination certificates.
Other ESDC takedown requests related to spam, impersonating accounts, and content making a "reference to violence (suicide/self-harm)."
'Undermining Public Confidence'
The director of communications at the Immigration and Refugee Board of Canada (IRB) asked Facebook and Twitter to take down a post in September 2021 that linked back to a Toronto Sun article.
The IRB said the article contained "serious errors of fact risking undermining public confidence in the independence of the Board as well as the integrity of the refugee determination system."
The Inquiry of Ministry notes that the posts were not taken down given they linked back to the Sun's article.
The paper had reported on Sept. 6, 2021, that the Trudeau government was removing barriers for asylum claims in Canada, citing a leaked draft document from the IRB.
The IRB had more success when it asked Facebook to remove a post containing confidential information on a refugee claim.
Not Tracking Takedown Requests
The Department of National Defence (DND) said it also makes takedown requests but did not provide any data, saying that it does not centrally track that information.
"When necessary, National Defence will ask social media companies to take down posts from other users if they contain information that poses a risk to operational security, or if the post violates the terms and conditions defined by the social media platform," said DND.
It added that its Public Affairs group contacts social media companies several times a month to ask for the removal of fake DND- or Canadian Armed Forces-related accounts.
Canada's eavesdropping agency under DND, the Communications Security Establishment, made numerous requests to Twitter, Facebook, Instagram, and TikTok to have accounts removed for "brand infringement" and impersonation, and all were successful.
CBC also said it made requests to social media companies asking them to take down content that infringes on copyrights or that violates the platform's terms of use. However, the public broadcaster said it doesn't systematically track the information.
Heritage Canada, linked to internet regulation bills C-11 and C-18, said it did not made any takedown requests over the period covered.
'Twitter Files'
The self-reporting by government entities through the Inquiry of Ministry likely only provides a partial picture of efforts to remove content deemed undesirable, with some organizations involved not providing any data.
Efforts in the United States by the government, NGOs, and elected officials to remove posts on social media have been more widely documented through the release of internal Twitter files since Elon Musk took over the company in October 2022.
One recent release by journalist Matt Taibbi, on March 17, detailed how Stanford University's Virality Project had contributed to the censorship of what he called "True Stories" on COVID-19 across "at least six major Internet platforms."
He wrote that Stanford's project, which started in 2021, "worked with government to launch a pan-industry monitoring plan for Covid-related content."