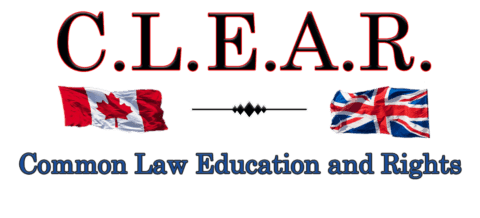 Rally's and Events
"It Ain't Over"
————————————–
Thank you to Dr. Malthouse for his wonderful presentation this past Saturday in Kelowna and all his dedication and sacrifices!
————————————–
August 27, 2022
Ocean2Ocean
+
CLEAR
MEGA FREEDOM RALLY
Including
CLEAR MEGA MARCH
Saturday, August 27, 2022
Zoom call info:
David Lindsay is inviting you to a scheduled Zoom meeting.
Topic: CLEAR Meeting – Pastor Artur Pawlowski
Time: Aug 27, 2022 1:00 PM PST (BC)
Join Zoom Meeting
https://us02web.zoom.us/j/8337976721?pwd=VlNuUTFwbmsvMFlNeTdaUmtqaTIwdz09
Meeting ID: 833 797 6721
Passcode: FREEDOM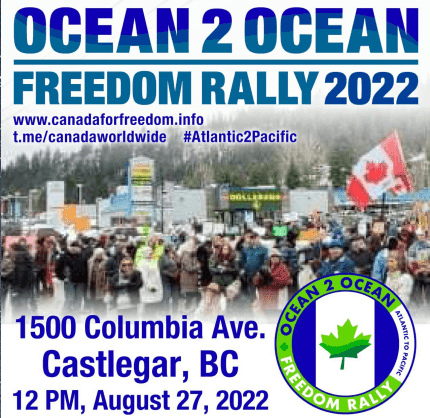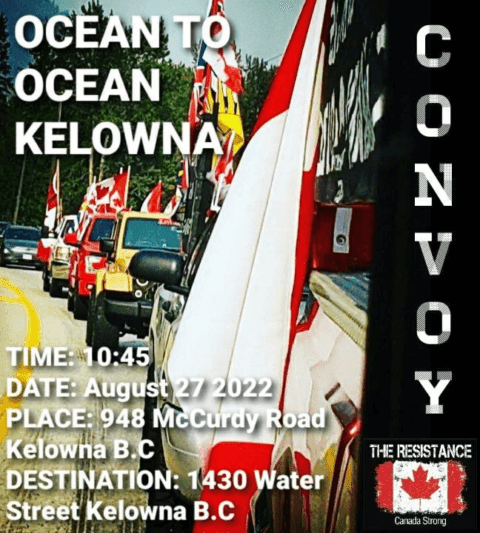 ———————————
Thank you to The Resistance for their incredible support for freedom in Kelowna!
———————————
From Vaccine Choice Canada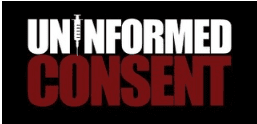 With over 150 people in attendance for this past opening preview, we are grateful for their support of this VCC incredible documentary.
Please obtain a copy from Tom on Saturday and pass along to informed and uninformed alike!
————————————–
The Brave
With knowledge comes responsibility. And for most of us who recognized the fraud that was officially launched in March 2020, we never imagined that it would still be going strong 2 1/2 years later. But we underestimated the power of Mainstream Media. The most filthy, corrupt entity on earth has our loved ones under its spell. To date, no one has figured out how to neutralize MSM, so they continue to hold the world hostage. But, just like people in the health field, government employees, educators etc., media is comprised of human beings who possess free will. The Soul Test taking place is exposing these peoples' materialistic priorities and lack of faith.
Everybody just wants this to end "presto pronto," but listening to an expert speak about the Book of Revelations the other night was a reminder that we all need to buckle up for a very long and bumpy ride. The "great awakening" that Ted Kuntz keeps referring to is happening in very slow motion. We will need lots of popcorn to see this movie through to the end. That is, of course, if all you are doing is sitting and watching this gong show.
Many people did not sit on their laurels once the PLANdemic was announced by various demons throughout the world. Many took immediate action; writing letters to various officials, organizing rallies to bring awareness to the public, posting truth bombs online etc. Many of these Canadians were outspoken enough to merit recognition in The Brave book series by Lani Gelera. So far, there are three books in this series and the second edition (Speaking Truth to Power) features several of our local heroes including Ted Kuntz, Mitch Murphy and our very own David Lindsay. https://ladybravenofthepride.com/
Everyone who sees the corruption taking place has a duty to resist it and expose it. It's been an ever-changing landscape that has seen us go from warning that COVID-19 was as harmful as a cold/ flu to warning about the dangers of the jab to now trying to educate people about vax injuries and all the other wonderful plans the Globalists have in store for us. We can never stop educating people. And these days, although many are offended at the mention of God, I predict that Jesus Christ will become a Superstar again once people are faced with their own mortality as truth is exposed in the cold, hard light of day. In time, the MSM spell will lose its potency and many will realize they have not been standing on solid ground.
We are all brave for standing firmly in truth. Every time you speak the truth during this era of oppression, you are being brave. Please continue to exercise your power using you own special gifts and abilities to combat the blanket of deceit that evil is trying to bury us under. Sign up as a Volunteer at the booth, join us when we organize a newspaper delivery day, use the Notices of Liability to educate people and hand out brochures wherever you can. Don't worry about those who won't listen, focus on those who will. If you need inspiration, come get a copy of the "Speaking Truth to Power" book at the CLEAR booth on Saturdays and find out how ordinary citizens accomplished extra-ordinary things.
As David has mentioned many times, there are three ways a person can contribute to a worthwhile cause: you can offer your time, energy or money (or any combination!)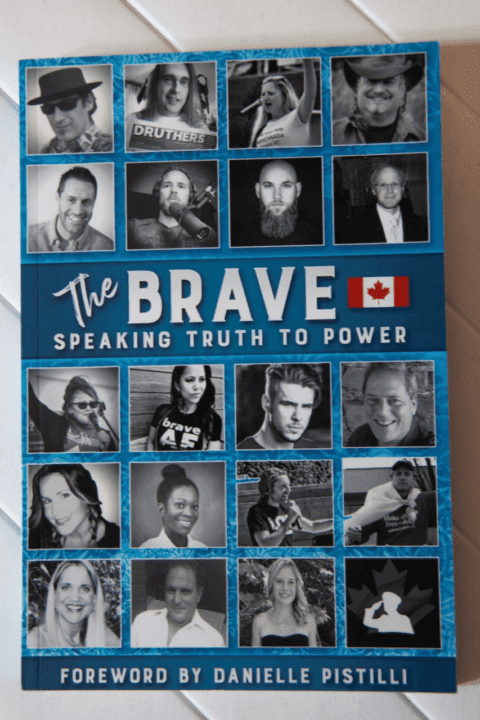 ————————————–
Hands-on-Help!!!
Each Sunday we are delivering Druthers Publication, including CLEAR and other important inserts such as our Masks/PCR brochure and the recently released UNITY Health & Sciences brochure, for door-to-door delivery to all the people in Kelowna
Though labour intensive, the outings are enjoyable and productive
But we need YOUR help!
Our objective is to deliver 1000 Druthers + inserts on Sundays until we have exhausted all copies. Then at least once/month for all new editions. We have several more Sunday deliveries to do to catch up
There is simply no other way we can reach so many people who have believed the Gov't/MSM narrative/lies
Please join us each Sunday by signing the CLEAR Newspaper Delivery Sign Up Sheet at the CLEAR table & providing your EMAIL address, with Linda & Nikki
We need about 8-10 people to deliver about 100 flyers each. This takes only about 90 minutes
Each Sunday we will meet in a specified location to be announced by email on Saturday night. Start times will be 11:00 a.m.
Last Sunday a recipient of our flyer delivery was so inspired, he immediately assisted to deliver flyers for the rest of the day!! Thank you!
————————————–
————————————–
Public Emergencies Act Hearings
Date: Sept. 19 – Oct. 28
Location: Library and Archives Canada, Ottawa
Live streaming
https://nationalpost.com/news/politics/public-hearings-in-emergencies-act-inquiry-to-start-in-september
Commissioner Paul Rouleau said in a statement that he intends to hold the government to account and wants the inquiry to be as "open and transparent" as possible.
Hearings will be livestreamed online and members of the public will have opportunities to share their views, with a final report expected early next year.
NOTE: See if you can contact Paul Rouleau and determine how you can make submissions to this inquiry, especially if you have new or important information to share that has been kept from Canadians by our corrupt Gov'ts and media.
————————————–
CLEARBITS:
https://www.lifesitenews.com/news/11-canadians-file-lawsuit-challenging-mandatory-use-of-arrivecan-travel-app/?utm_source=digest-freedom-2022-08-24&utm_medium=email
More Canadians are challenging the unconstitutional travel apps and restrictions.
Chinese database with 2.5 million user info, including addresses, IDs, birthdays, and movement history, was leaked in 2019, leaving everyone open to hackers determining their location.
————————————–
—————————————
Freedom Rallies
"It ain't over till it's over"
Kelowna, BC
August 27, 2022
+25° – Cloudy
(subject to change without notice!!! lol)
12:00 noon
+ The CLEAR Information Table
Stuart Park
Because It Ain't Over!
Includes the CLEAR
MEGA MARCH!!!
—————————————
August 27, 2022 12:00 noon
Vernon Freedom Rally
New time for August 27
11:30 a.m. – 1:30 p.m. @ Polson Park
Join Darren for the Largest rally in the North Okanagan, and growing weekly!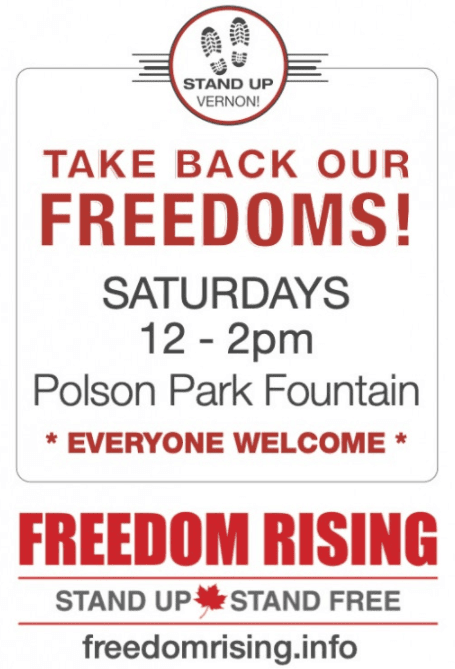 North Okanagan Shuswap Freedom Radio
http://s1.voscast.com:11464/stream
—————
August 27, 2022 11:30 a.m.
OK Falls Freedom Rally
11:30 a.m. Across from Esso Station
Join the OK Falls freedom activists continuing their local Freedom Rallies!
—————
August 27, 2022 12:00 noon
Oliver Freedom Rally
12:00 p.m. Town Hall
Join the Oliver freedom activists who are continuing their local Freedom Rallies!
—————
August 27, 2022 11:00 a.m.
Osoyoos Freedom Gathering
11:00 a.m. – 12:30 p.m. Town Hall
—————
Kamloops Freedom Gathering
August 27, 2022 10:00 – 12:00 Noon
Valleyview Centennial Park
—————
August 28, 2022 1:00 p.m.
Penticton Freedom Rally
1:00 p.m. Warren & Main St. in N.E. lot
Join Mary Lou for the largest rally in the South Okanagan, and growing weekly!