Tag Archives:
END THE LOCKDOWN PROTEST
Videographer & Truth Seeker Brian Ruhe Speaks at BC Minister of Health Adrian Dix's Office
https://www.bitchute.com/video/wHnyESILliB1/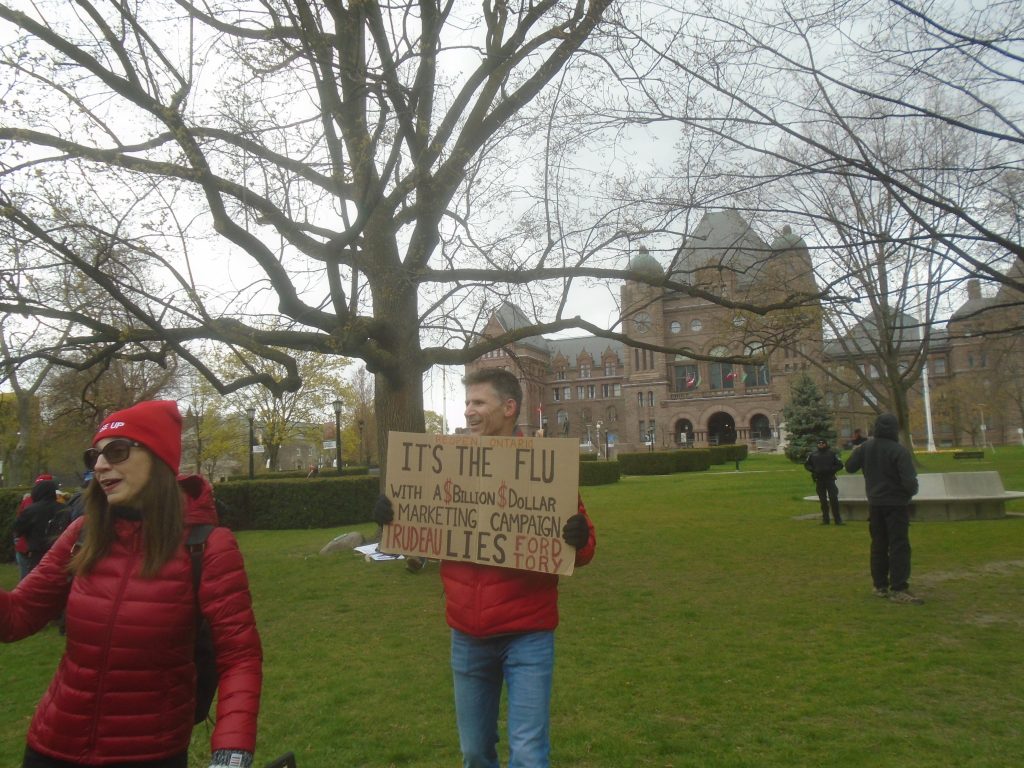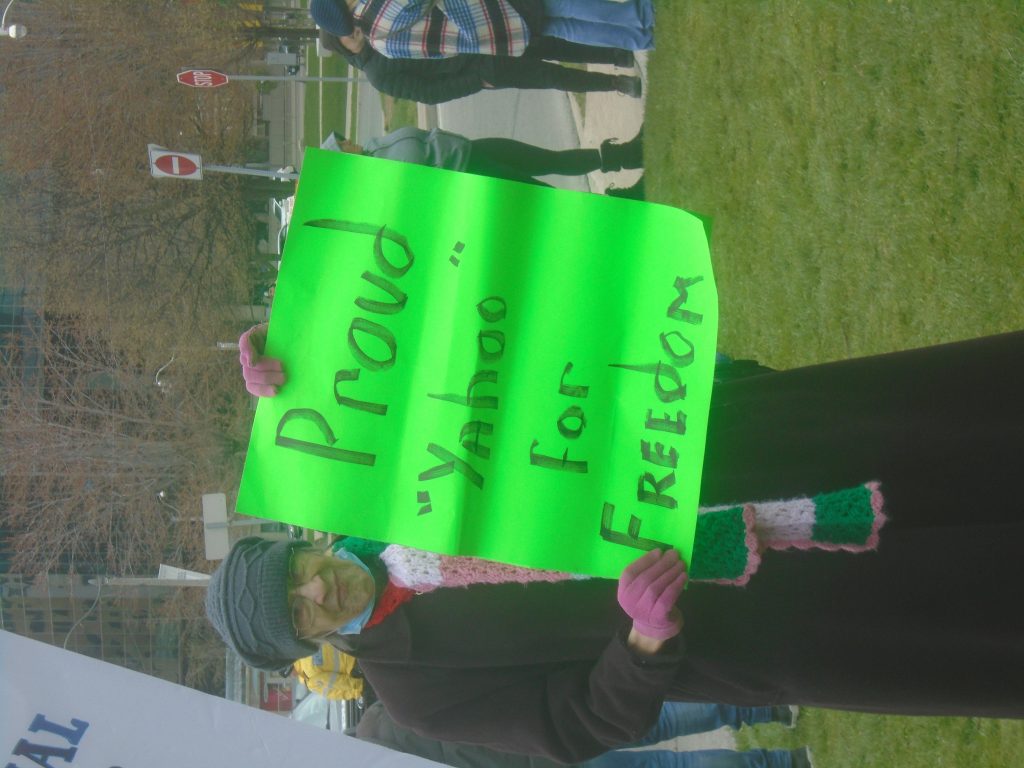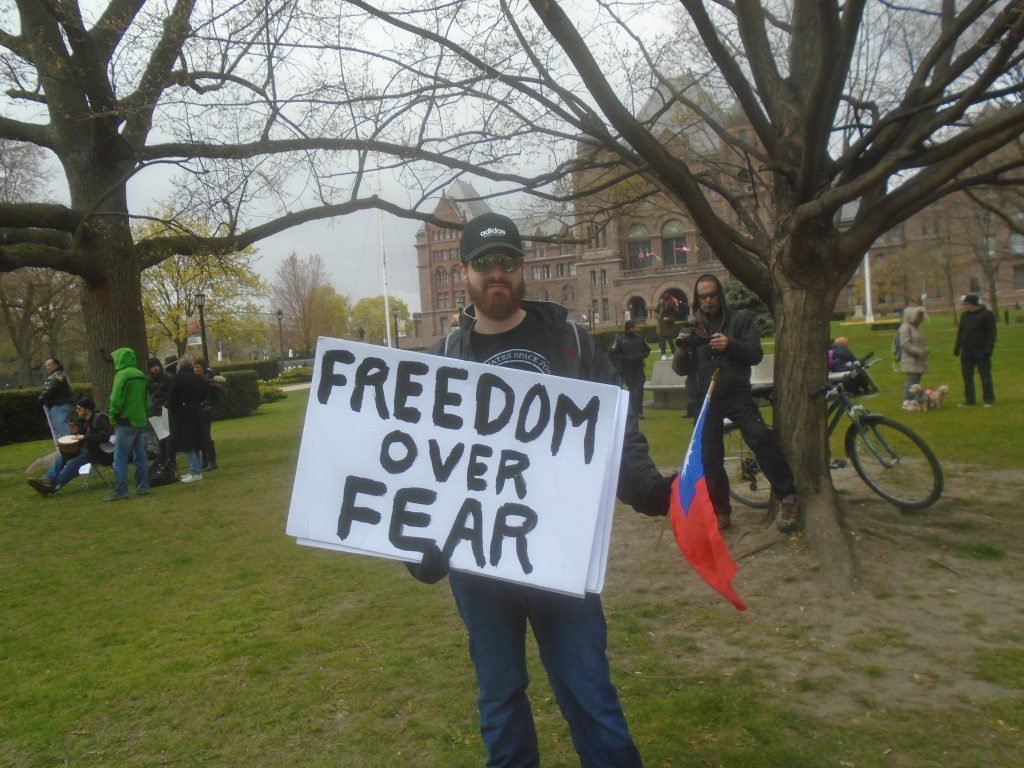 Four Hundred People Stress Loss of Freedoms in "END THE LOCKDOWN" Protest at Queen's Park, Toronto

The "END THE LOCKDOWN" protests in Toronto started two weeks ago at Queen's Park with about 50 people. The premier denounced these concerned citizens as "a bunch of yahoos" who were reckless. Many now wear the term "yahoo" as a badge of honour. A week ago, the protest had swelled to 200. On a frigid, windy May 9 — yes, it must be global warming — there were 400 protesters of all ages in Queen's Park. CAFE (the Canadian Association for Free Expression's) contingent, marching under the Red Ensign quadrupled from the week before.
The protesters emphasized several concerns — the lies we've been told (3,500-13,000 deaths in Ontario by the end of April — actually fewer than 500); the insane closing of parks and other facilities; the worries about 5G technology and concerns about the danger of vaccines and the terror or compulsory vaccination.
Most of all protesters stressed the outrageous loss of individual rights — freedom of movement, freedom of assembly, freedom of speech. Several repeated an important warning: "Quarantine is when you restrict movement of sick people. Tyranny is when you restrict the movement of people."
Independent candidate (Brantford-Brant) in last fall's federal election Les Bory took the following video. It includes interviews with many protesters, including Paul Fromm, Director of CAFE
https://www.youtube.com/watch?v=Oe3FpG4NB9c
There will be another protest next Saturday from noon to 3:00 p.m. and until the lockdown and trampling of our civil rights end.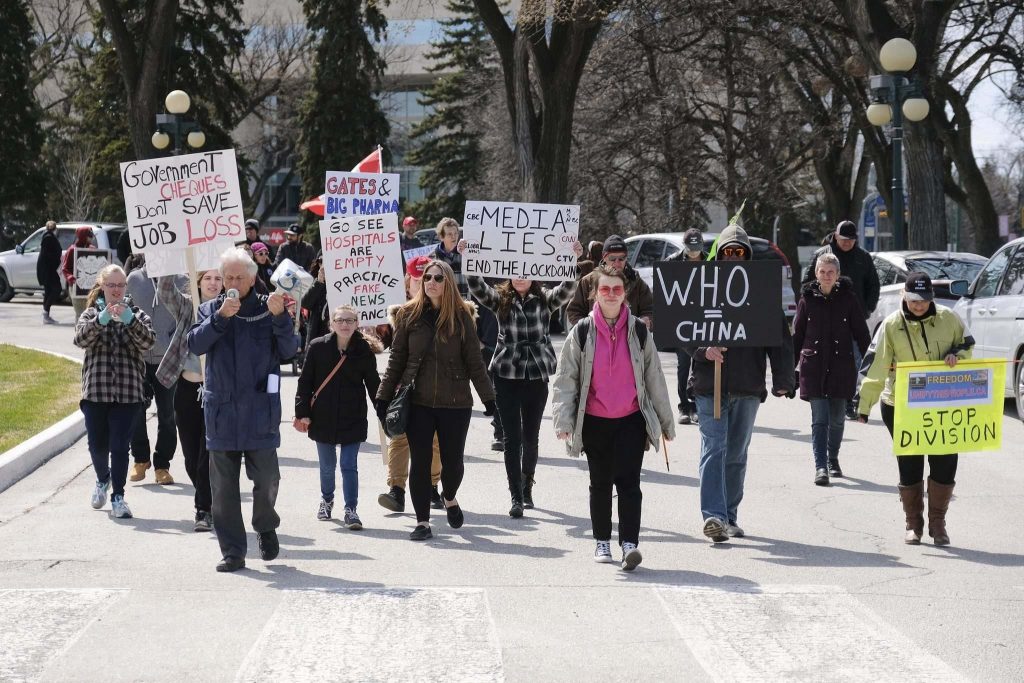 Two hundred and fifty people demand "END THE LOCKDOWN" & "END THE TRAMPLING OF OUR FREEDOMS" at Manitoba Legislature, May 9. CAFE had a contingent there.