Why Elon Can't Ban the ADL Even If He Wanted To September 3, 2023 https://news.gab.com/2023/09/why-elon-cant-bantheadl-even-if-he-wanted-to/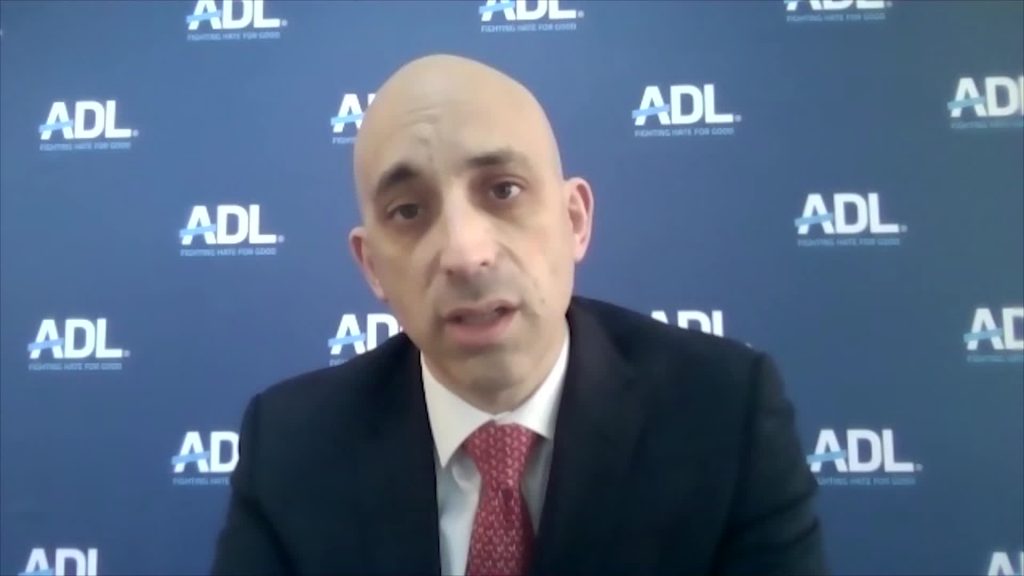 [Maybe that why Dr. Tom Sunic, Dr. Kevin Macdonald, myself and a number of other nationalists who were all purged from Twitter in April have not been reinstated. CAFE retained a lawyer but we've had no explanation or satisfaction. As Andrew Torba explains, sadly Elon Musk succumbed to the ADL cenrsors.]
Over the past few days a grassroots campaign popped up on X calling for the platform to ban the ADL. The campaign, united around the hashtag #BantheADL, has been trending on the platform for days with hundreds of thousands of posts.
This campaign comes after the CEO of the ADL, Jonathan Greenblatt, made a post gloating about his organization's sheer power to control the platform that Elon Musk purchased for tens of billions of dollars last year. Although the #BantheADL campaign effectively highlighted the significant influence the ADL holds in regulating the flow of information online, it is essential to delve into the reasons why Elon Musk cannot remove the ADL from the platform or hinder their effective management of his company, even if he were inclined to do so.
First we have to understand a bit of the context for how a platform like X actually works and is able to exist on the internet along with the inside baseball of how the ADL flexes its power to control massive corporations without owning a single share.
X is built on the rails of multiple third-party services including, but not limited to the Google Cloud infrastructure among others. X has had a partnership with Google Cloud since 2018, and Bloomberg reports that this collaboration has incurred annual expenses ranging from $200 million to $300 million for the company. Jonathan Greenblatt has openly bragged about the ADL's partnership with Google, YouTube, Facebook, and X, going so far as to change the algorithms of these companies to meet their demands.
With one phone call to Google the ADL can cripple X. If Google pulls the plug on the cloud hosting deal massive parts of X's critical infrastructure will be down for a long time, possibly the entire platform would be taken offline with one click. We saw this happen in 2020 with Parler when Amazon AWS pulled the plug and the platform was taken offline. They were never able to fully recover and recently shut the platform down completely after it sold to a third-party.
Going after the cloud hosting providers is just the start for the ADL's ability to utterly destroy X. Next come the app store bans. With that same phone call to Google the ADL could easily highlight the hundreds of thousands of "antisemitic" posts on the platform and point the the #BantheADL posts as their prime example. Don't put it past them. They likely have multiple studies going on behind the scenes tracking the "rise in hate" on the platform since Elon took over and will use this to present their case.
Without critical infrastructure and the app stores X would be in serious trouble, but Elon may be able to pull off a miracle and keep the platform online. Next come the advertisers. The ADL has close connections with all of the top Fortune 500 companies and will use their mafia-style power to get these companies to pull their ad dollars from X. This has already been going on since the moment Elon took over the platform. X is operating in a cash flow negative situation and reports claim that ad revenue has fallen by a dramatic 50% since Elon took over.
That's only the beginning. Next the ADL will contact the sitting members of Congress and the Biden White House. We'll see Elon be summoned to testify in Congress about the rise in "misinformation" and "hate" on the platform since he took over.
Elon is in a unique position because he's not only running X. He's also running several other companies including SpaceX and Tesla, both of which require him to appease the Regime and stay within their favor. The ADL can and will go after not only X, but all of Elon's companies. It's no coincidence that the CEO of X is having meetings with the ADL just days after the DOJ announced that they were suing SpaceX.
How do I know all of this? Because I lived it–and survived it by the grace of God.
The ADL has been attacking Gab and me for many years. Their smear campaigns against us successfully lobbied dozens of third-party services to deplatform us and cripple our infrastructure. Despite all of their efforts this didn't stop us. We were able to rebuild our own servers, payment processing, and so much more in order to keep Gab online. It took many years and it wasn't easy, but we are still standing.
The ADL has also come after me personally. They pay Google to promote their smear articles about me to the top of search results. They lobbied the DOJ to investigate me after January 6th, even though I wasn't even in attendance. Jonathan Greenblatt went on national television and called me "one of the most toxic people in public life" effectively painting a target on my back.
None of this stopped me.
I don't fear the ADL. I don't answer to the ADL. I fear and answer only to God almighty.
The ADL has NO POWER over Gab which is why they hate us. It's that simple. There is absolutely nothing they can say or do to get us to censor opinions they don't like and it's going to stay that way.
Elon has a choice. He can continue to allow this disgusting organization to run his company by proxy without his approval or he can fight back, take a stand like Gab has, and face the consequences head on. He can continue to have his CEO take groveling phone calls and enforce the ADL's strategy of freedom of speech but not freedom of reach or he can tell them to pound sand. If he can't run his own business without permission from some ghoulish vampire at the ADL there's no sense in running a business at all.
For me it was an easy decision.
Andrew Torba
CEO, Gab.com
Jesus Christ is King of kings