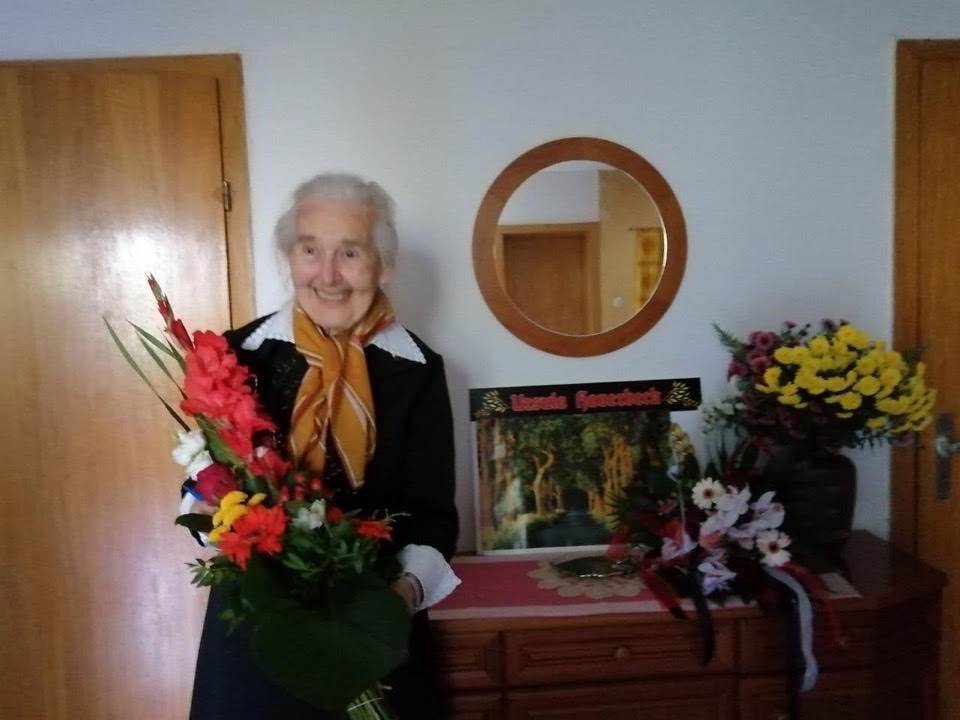 German Thought Criminal & Political Prisoner Ursula Haverbeck, 91, Freed After 18 Months in Prison
Mike Walsh
It is with delight that we learn that Frau Ursula Haverbeck, persecuted and imprisoned since 2004, has been released from her German jail.
Dubbed 'The Nazi Grandma' by toxic corporate-owned state-subservient mainstream media, the venerated denizen of truth-over-lies was, in fact, harassed because she determined to put an end to extortion posturing as reparations for deaths that have been constantly shown to be false.
In effect, Ursula Haverbeck was persecuted and imprisoned for claiming that you cannot convict a nation or its people for murder without showing genuine evidence of the victim.
Well, Ursula is not a No Body anymore is she? In fact, it is the esteemed heroine's triumph. Her persecution and her imprisonment has drawn international attention to crimes of the German judiciary and the foulest media that ever blemished the fair face of freedom
I attack a victory meme. I invite you to use it as widely as possible to give two-fingers to her captor, the judiciary and the presstitutes of the West. Danke Ursula; you are everyone's favourite grandma.
Michael Walsh, Europe Renaissance.
UN Universal Declaration of Human Rights Everyone has the right to freedom of opinion and expression; this right includes the right to hold opinions without interference and to seek, receive and impart information and ideas through any media and regardless of frontiers.
EUROPE RENAISSANCE