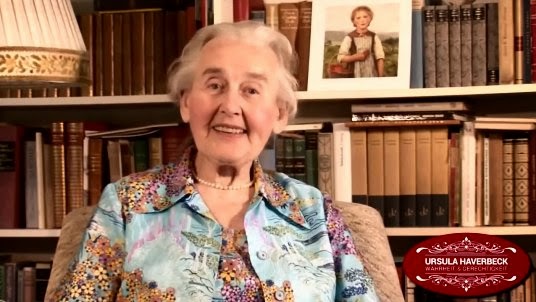 December 13, 2020
photo credit: Bigstock FacebookTwitterEmail
The Week's Most Stoned, Boned, and Bemoaned Headlines
"VEE HAFF VAYS OF MAKING YOU NOT TALK."
Last week saw the 79th anniversary of Pearl Harbor, a.k.a. the day the Japanese favored the world with a strikingly vivid real-life illustration of the phrase "biting off more than you can chew." Pearl Harbor Day is certainly an appropriate time for reflecting upon what a terrible, terrible world this would be if the Axis powers had won World War II.
Imagine Germany in 2020 if the U.S. and Soviet Union had not beaten some democratic sense into the totalitarian Nazi state. Imagine a Germany that had not been immolatingly guided into embracing the sacred tenets of freedom and human rights. A Germany not brought to heel in 1945 would surely be a monstrous, oppressive society that tortures 92-year-old women just because they don't parrot state doctrine.
Oh, wait; that's Germany today. Sorry, Hitler!
Ursula Haverbeck is 92 years old, and "free and democratic" Germany just can't stop imprisoning her. One could reasonably ask why any major world power—or, frankly, any minor world power—would feel the need to keep locking up one elderly woman. What manner of criminal mischief could this senior scofflaw possibly be engaged in to merit repeated stints in the pokey? Did she plow through an open-air market in her Volkswagen? Is she a suspect in the disappearance of Hansel and Gretel?
Nope. She won't stop saying that Auschwitz wasn't an extermination camp. And the fact that one insignificant old lady holds a view that the state finds objectionable is something that free and democratic Germany simply cannot allow.
In 2016 Haverbeck was sentenced to ten months imprisonment for saying hurty words about Auschwitz. When she was released, the state asked her, "Has your punishment taught you to stop holding your opinion?" Haverbeck said no, and she was sent back to the pen for another two and a half years.
A few weeks ago, she was released again. And again, the state asked her if she would recite history in the manner that free and democratic Germany insists it must be recited.
Unfortunately, the villainous granny still refused to parrot the scripted words that the free-thought-loving, human-rights-respecting German government was forcing her to recite, so back to jail she went last week. Read More
As reported by Der Tagesspiegel:
Ursula Haverbeck repeatedly claims that there was no mass murder in Auschwitz. She was just in jail—and was immediately put on trial again afterwards. The 92-year-old was sentenced to one year imprisonment just one month after her release from a prison in Bielefeld. She was released at the beginning of November after serving a total of two and a half years.
In the words of Tagesspiegel, "She kept asserting that Auschwitz was not an extermination camp." And the German government has pledged to continue imprisoning and re-imprisoning this frail nonagenarian until she quits "asserting" stuff that the government considers untrue.
Thank heavens the Allies prevailed in Germany. Otherwise, who knows what kind of dictatorial nightmare that nation might be today?