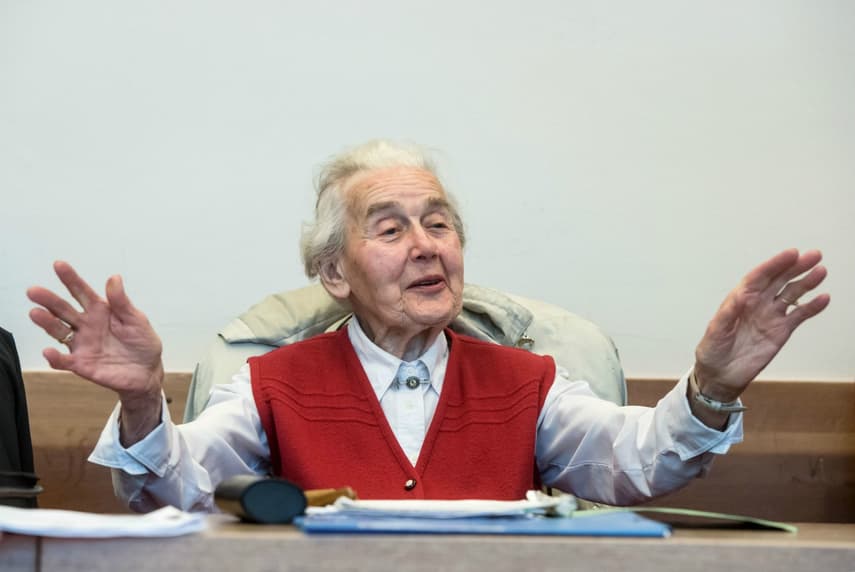 Ursula Haverbeck will NOT now be jailed – victory for international protest
adminGermanyHistorical memory lawsUrsula Haverbeck
Ursula Haverbeck – the 94-year old German scholar and publisher who was facing 12 months in prison for the 'crime' of raising questions about the 'Holocaust' – will not now be jailed, following a decision just announced in Berlin.
Even after the rejection of a final legal appeal last October, Ursula's tireless lawyer Wolfram Nahrath had persisted with arguments that it was unacceptable for a 94-year-old lady to be incarcerated – and the authorities seem finally to have accepted this.
We shall have fuller details of the Berlin decision soon.
What is already clear is that international protests played a part in convincing the German authorities that jailing Ursula Haverbeck was a propaganda disaster for them, and that their reputation would suffer even further if the sentence were enforced.
Thanks are therefore due to her lawyer Herr Nahrath, but also to the international campaign that drew attention to the original sentence and to the tyranny of Germany's jailing of dissident historians.
The next step should be the repeal of the volksverhetzung law itself, which is an outrage against traditional European standards of free historical debate and rational argument.