END THE LOCKDOWNS! This day, first organized in Germany, will be celebrated in over 40 countries by the freedom loving resistance!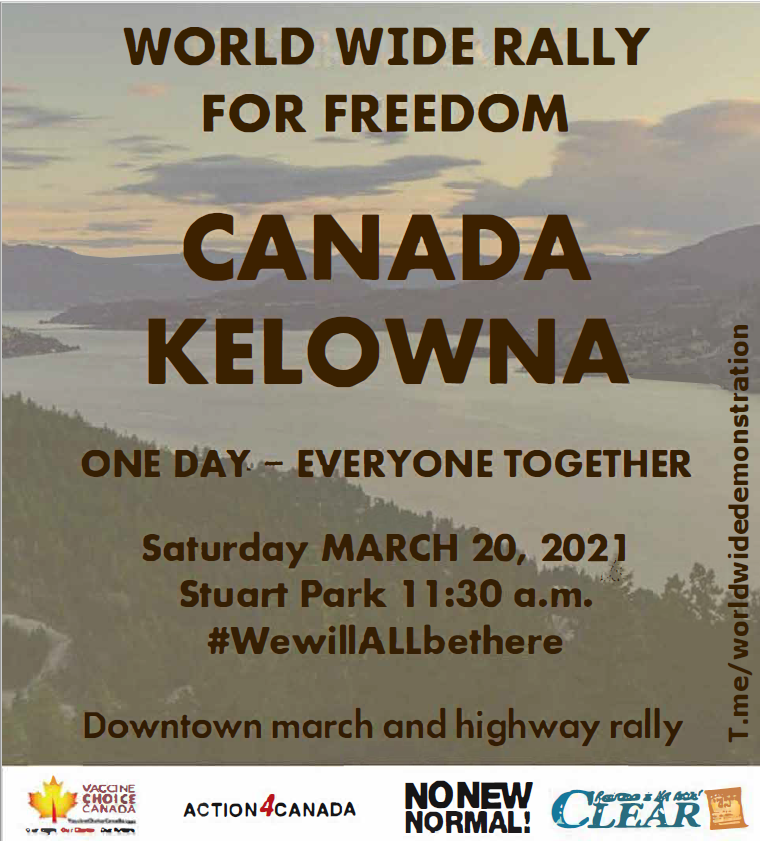 Over 50 Countries and a dozen Canadian Cities participating!!!

11:30 a.m. gathering Stuart Park, Kelowna
12:00 noon start time
Confirmed speakers:
David Lindsay CLEAR – Common Law Education and Rights Initiative
Ted Kuntz Vaccine Choice Canada
Raoul Taylor No New Normal
Dr. Stephen Malthouse B.C Medical Doctor
Dr. Judy Mikovits U.S. Medical Doctor and Author, The Case Against Masks Live stream
Two Amazing European Speakers

Downtown march and Highway 97 Rally will follow!
Bring your friends and families down for this awesome international freedom assembly.
In freedom
David LindsayCLEAR