Prisoner Faces Discrimination Because of White Nationalist Politics
Michelle Erstikaitis is not a political prisoner, but she s suffering in prison for her political views.
Miss Erstikaitis is currently in prison in the Fraser Valley Institution in Abbotsford, BC. She's from Toronto, Ontario and knows no one in B.C. She's had her problems over the years. She's been designated as a "dangerous offender" even though her crimes are relatively minor — several assaults, breach of probation, harassing calls and an attempted arson many years ago. She is also the victim of her own misguided lawyering. "Dangerous offender" designation is almost always reserved for repeated crimes of extreme violence that usually involve sexual assault. None of this applies to her. She is scheduled for release in 2023.
She has struggled with mental issues, but is making huge progress.
We are not saying she is an angel, but she has repeatedly been treated with extra harshness because of her politics. She has applied to be transferred back to Grand Valley in Ontario where she can be closer to her adoptive mother and friends.
Her request for transfer has been denied for what seem like blatant political reasons. A July 4 decision says, in part: "She is deemed polite, calm, respectful, and able to engage in conversation with staff. Ms. Erstikaitis is identified as an active member of a White Supremacist group. … [She] is a self-proclaimed White Supremacist who associates with likeminded people. Some of these associates are part of the reason she has identified wanting to transfer to Ontario in order to be closer to them. … At the present time, Ms Erstikaitis' community contacts do not appear to be pro-social, positive supports with the exception of her adoptive mother."
How can she be an "active" White Supremacist is jail? To our knowledge she has called herself a White nationalist, not a supremacist. Notice no details are given about her "associates". None of her offences involved her politics. Particularly bizarre is the decision that her "community contacts", presumably her political friends, "do not appear to be pro-social, positive supports? What, exactly, is "pro-social"?
"The prison's decision would seem to violate Michelle Erstikaitis Charter rights to freedom of belief and opinion. Their labelling her as a 'White Supremacist' is a smear and misleading. But, even if she were a 'White Supremacist', she's entitled to her political opinion and, further, entitled not to be discriminated against on this basis," says Paul Fromm, Director of the Canadian Association for Free Expression.
"I have known Michelle for over 15 years and knows she has a passionate interest in politics, including having worked in elections and even worked for a while with a Conservative candidate in Toronto. She attended the memorial held in Toronto in March 2013 for free speech lawyer Douglas Christie, the "Battling Barrister". Also, in 2013, she participated in a protest held outside the South African Consulate in Toronto to support South African White farmers. For several years, she was also a writer for YOUR WARD NEWS. She has even reached out and written a letter of support to political prisoner Dr. James Sears."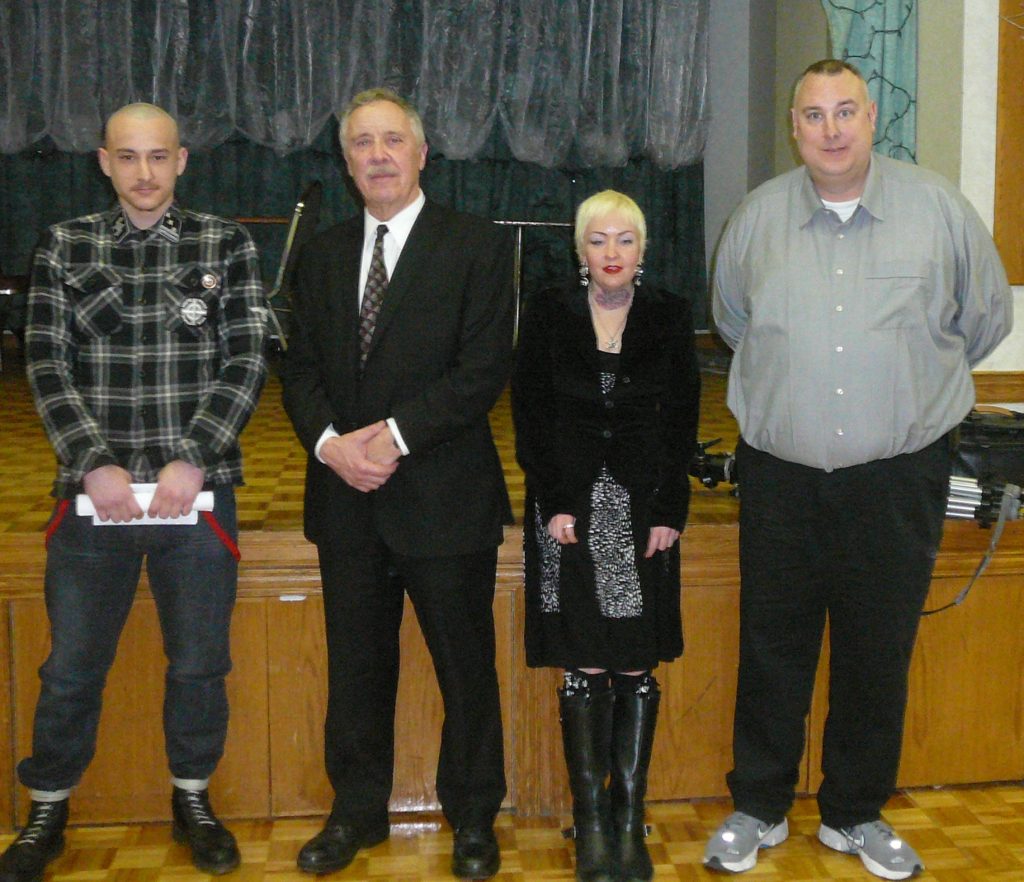 "While no saint, she's a victim of political correctness and violation of her right to her peaceful political beliefs," Mr. Fromm concludes.