Tyranny Defeats the Rule of Law in Oak Bay British Columbia
The account below is a short take on what happened last Thursday night in Oak Bay … the mob shouted-down the guy who calls himself "Jenn Smith"
It was the watershed  moment in the contest to get out the information about just  HOW  crazy the trans-benders are
Its author – Dr Charles Lugosi – is one of the best minds in the British Common law world.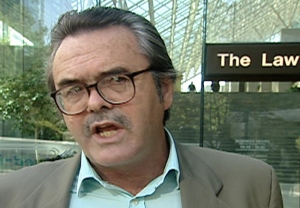 Gordon S Watson
Justice Critic
Party of Citizens Who Have Decided To Think for Ourselves & Be Our Own Politicians
Tyranny Defeats the Rule of Law in Oak Bay British Columbia
By Dr. Charles I. M. Lugosi, SJD         May 5, 2019
Grassroots democracy is under attack in British Columbia in direct violation of the rule of law. On May 2, 2019, in Oak Bay BC, Jenn Smith was permitted by the local municipal council to give a public educational talk about the serious harm that can result from transgender surgery and from toxic drugs prescribed to teenagers who self-identify with a gender different than their sex assigned at birth by DNA.  Smith is an opponent of SOGI (Sexual Orientation Gender Identity) in BC schools, which is supported by the LGBTQ community, the BC Teachers Federation Union and the Liberal and NDP parties. LGBTQ activists and their allies now feel empowered to silence any opposition to SOGI as "hate speech," in the wake of the Whatcott decision issued in 2019 by the BC Human Rights Tribunal.
The enemies of Jenn Smith view him as a traitor to their cause to promote transgenderism and put pressure upon the Oak Bay municipal council to cancel his talk. To their credit, Oak Bay's leaders accepted sound legal advice, and ruled that the event was legitimate and lawful, in accordance with the values of democracy, the rule of law, and freedom of political expression, and permitted Smith to have his event.
​
The opponents of Smith rebelled against this decision. People who wanted to hear Smith had to pass through a large boisterous crowd of several hundred protesters that may have intimidated many who wanted to hear Smith. Various speakers from the LGBTQ community, took the opportunity to support SOGI. Dozens of Smith opponents, took their rainbow flags, drums and signs, and packed the small meeting room upstairs, leaving no room for people who wanted to sit and listen to Smith.  Someone blasted an air horn, others made very loud rattling noises, while another screamed vulgar profanities. Someone pulled a fire alarm that rang for a very long time. There was such a public disturbance that it was impossible to hear anything Smith had to say.
An elderly man responded to chants of "hate speech" by the crowd by yelling back back "free speech," but that lone soul was drowned out. The bully tactics of the opponents of Smith became increasingly aggressive. A few of them became very angry, and appeared mentally disturbed.  There was no violence. In any other context, the police would have arrested those protesters under the Criminal Code for causing a public disturbance, trespass and mischief. In this context, by doing nothing to quiet the protesters, the police who were present, appeared to take sides with the protesters.
Throughout Smith was composed. Although it was futile, with great civility he attempted to give his presentation entitled, "The Erosion of Freedom: How Transgender politics in school and society is undermining our Freedom and Harming women and children."
The Oak Bay police refused to clear the room of hooligans so that the talk could proceed. An announcement was made by a leader of the protesters that the police informed him that uniformed officers were coming, but that the meeting was to be shut down. This information resulted in jubilant cheers by the unruly crowd, happy that they had attained their goal to silence Smith.
The police apparently chose not to do their duties under the Police Act, the common law, or the Criminal Code.  Citing "safety" concerns as a sham pretext to do nothing, one police officer informed the event organizer that the event was forcibly closed by the police. To any objective observer, the police shamefully engaged in a gross dereliction of duty, by permitting hooliganism to triumph.
Suppression of freedom of speech by hooliganism, violates the rule of law.  Without the enforcement of mutual respect and self-control to listen without interruption, the right to freedom of expression and the corresponding right of willing listeners to hear the message, the very foundation of democracy is threatened. Civilized debate of opposing viewpoints can occur in a question period at the end of a presentation or in an organized debate between opponents. Good manners, social stability and enforcement of the rule of law are the hallmarks of a functioning democracy. Selective law enforcement that discriminates against those with a moral, political or social message, gives more than a legal license to bullies to silence political opponents: It enables the roots of tyranny to grow and flourish.