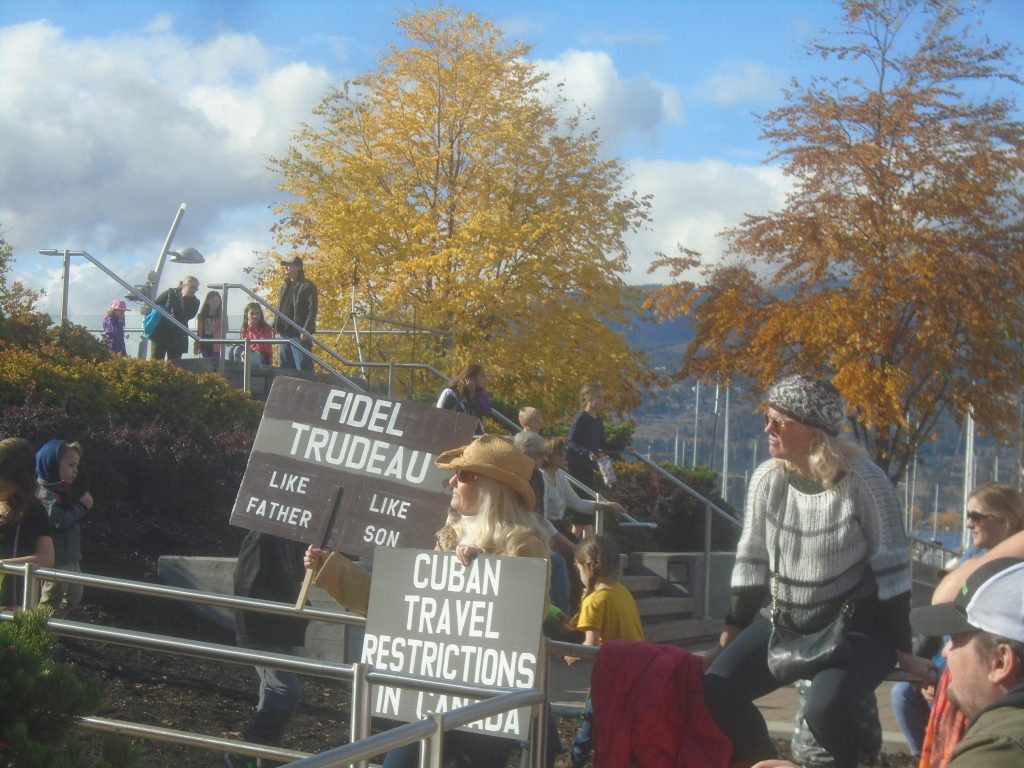 Freedom is a multi-generational struggle. See our ongoing B.C. freedom rally information below.


Kelowna RCMP Rally – Nov. 3, 2021 NOTE: Join our first RCMP Rally on Wednesday, November 3, 2021, at the Kelowna RCMP detachment, 1190 Richter St. & Clement Ave. The objective is not to protest them, but to continue to get their support for us, and to lay charges against our corrupt gov't officials. We are there to remind them that their Oath is to Her Majesty, NOT the government, nor Trudeau, nor Horgan, nor Bonnie Henry or any other politician, legislature or even Parliament. It is to the Monarch and this Oath requires them to uphold the laws of God in our Constitution.


Action4Canada Dr. Hoffe interview!! Some brave B.C. medical practitioners have defied the gov't attempts to silence them in relation to COVID-19, and have now publicly and openly discussed various problems associated with the related experimental vaccines. CLEAR was privileged to have Dr. Malthouse speak during our previous rallies. Dr. Hoffe is also such a pioneer! He will be the Special Guest Speaker with Tanya Gaw on Action4Canada this coming Wednesday, at 5:30 p.m. PST. This will be an interview you won't want to miss! For more information: https://action4canada.com/empower-hour-dr-hoffe/ Register here: us06web.zoom.us/webinar/register/


WN_rq64R52WQdyAsRbd0CAi0g See the link below for previous videos with Dr. Hoffe: https://action4canada.com/stop-medical-tyranny/
Dr. Ryan Cole provides an informative 13 min video on the harms of spiked proteins in the experimental vaccines, and admissions that there are no autopsies. https://beforeitsnews.com/u-s-politics/2021/10/want-to-see-the-effects-of-the-covid-shots-in-autopsies-this-scientist-shows-you-video-2584513.html
Grenades & tear gas for Canadian protestors?
For those who still do not believe that COVID-19 was planned well in advance, here is a snapshot from the Gov't of Canada website, with URL attached to ensure no claims are made that this was

= How can the Federal Gov't be advertising for grenades and tear gas for COVID-19 in 2016? These words did not even exist then. More importantly, just what do you think they wanted grenades and tear gas for? Certainly it wasn't for the general population and was clearly intended to be used on people opposing the planned Communist police state. The Gov't defends this on the basis that this was a technical glitch and I see it has now been removed. One should not believe anything from our corrupt gov'ts. The sentence structure is such that there is no visible glitch – the words flow properly and intelligently to convey the intended message.


CLEAR Telegram Group Link With over 570 members now, join us in our C.L.E.A.R. telegram group! Please remember: no foul language or vulgarity for any posts, keep posts relevant to today's freedom issues, humour is fine, be respectful at all times, no government officials, agents or rep posts are accepted. Help us ensure all posts are verified for correctness. ->**CLEAR Telegram Group**


CLEAR Important Rallies & Updates
Freedom is a multi-generational struggle – coupled with the war against our freedoms happening right now, this requires continued efforts to oppose all forms of COVID-19 restrictions. Please bring at least 3-5 friends and/or supporters to our rallies each week. Bring your signs!

Kelowna Saturday Nov. 6 12:30 – 2:30 pm (for next 2 Saturdays only)

Stuart Park Sunday Nov. 7 1:00 – 3:00

United Workers Peaceful Protest – Victoria, Vancouver, Kelowna 1:00 – 3:00 pm for all locations A must attend for everyone to support those frontline risk takers who are threatened with, or suffered job loss. Let's bring our supporters from all over the Interior to Kelowna to support this important rally.

Kelowna
Harvey St. Pedestrian Overpass – Landmark District

Vancouver
City Hall 453 W. 12th Ave.

Victoria
Victoria Parliament Building
501 Belleville St.

Penticton Sunday Nov. 7 11:30 – 2:00 pm November 7, 2021 Main & Warren
Say hi to Mary-Lou supporting the largest rallies in the Southern Okanagan

Vernon Saturday Nov. 6 12:00 – 2:00 pm Polson Park Say hi to Heather who is supporting the largest Northern Okanagan rallies

. Kamloops Saturday Nov. 6 12:00 – 2:00 pm Riverside Park Say hi to Glen and Corally supporting the best rallies in the Kamloops area.   ©2021 C.L.E.A.R | V2A 8K8 Web Version   Forward   Unsubscribe    
Powered by
GoDaddy Email Marketing ®