Far Left Internet Service"Vice" Rejoices in Getting a Number of Anti-Forced Masking Groups Banned from Facebook
"Shortly after VICE News reached out about Canadian anti-masker groups, Facebook deleted several of them.

by Mack LamoureuxToronto, CAOctober 21, 2020, 2:45pm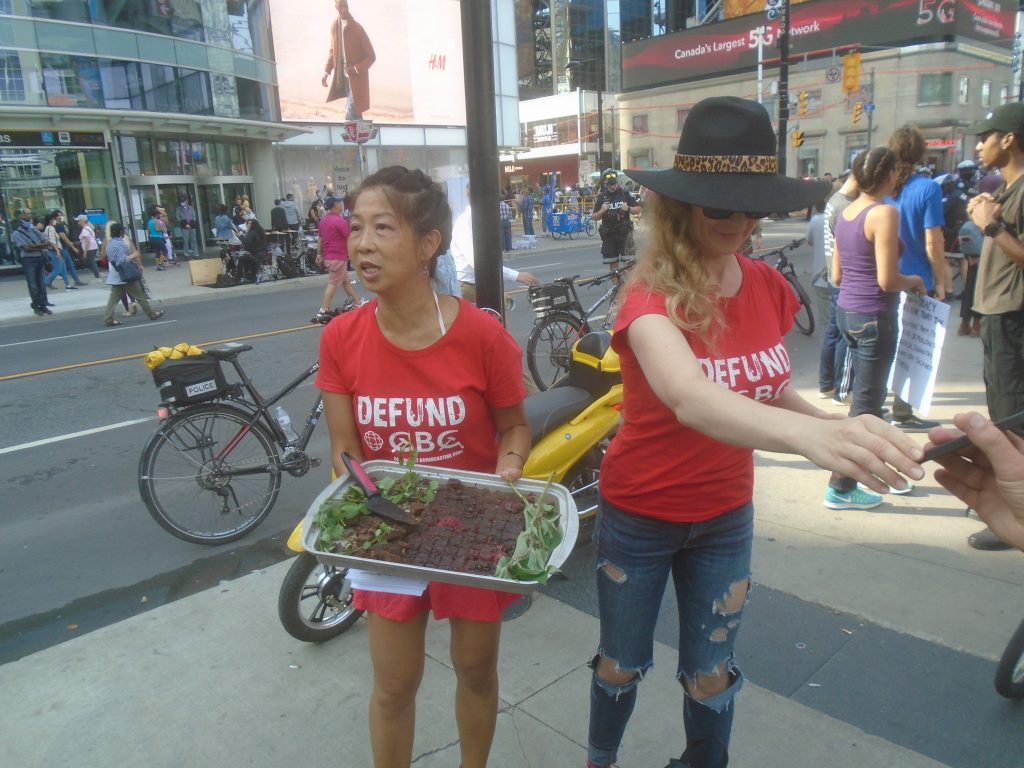 A woman takes part in an anti-mask rally in Montreal, on Wednesday, September 30, 2020. THE CANADIAN PRESS/Paul Chiasson.
Facebook has deleted several of Canada's largest anti-mask groups, including those that organized massive protests in Vancouver and Toronto last weekend, following a request for comment from VICE News.
From Tuesday night into Wednesday morning, the social media giant deleted The Line, which had 4,500 members in its private group and almost 30,000 followers on its publicly facing page, M.A.D. (Mothers Against Distancing), with over 7,000 members in its private group, and a private group based solely around organizing anti-mask Santa Claus parades, which had over 2,600 members. Advertisement
Mothers Against Distancing is the group tied to Chris Saccoccia, the wealthy childless son of a Toronto-area property developer, who has garnered headlines for his anti-mask stunts such as organizing anti-mask raves and trying to create a private school system in which all the staff are anti-maskers, and was recently arrested for breaking quarantine when coming back to Canada from Europe. VICE News has reached out to Saccoccia for comment but has yet to receive a response.World News
According to Facebook, the pages were removed for repeated violations of its community standards. While the company allows anti-mask events to be organized on its site, events must not violate government COVID-19 regulations.
When reached for comment, a Facebook spokesperson shared a statement made by Guy Rosen, VP of Integrity at Facebook, saying the company has been working to reduce misinformation on its platform.
"As this pandemic evolves, we'll continue focusing on the most effective ways to keep misinformation and dangerous hoaxes about COVID-19 off our apps and ensure people have credible information from health experts to stay safe and informed," said the statement.
Facebook said it is currently reviewing other anti-mask groups in Canada—including one with more than 9,000 members.
The anti-mask Facebook groups have been a central hub for anti-mask organizing in Canada and a driving force in the spread of Canadian COVID-19 medical misinformation. Events borne from these groups include the two-day rally in Vancouver last weekend where anti-maskers got banned from ferries for accosting customers, and the weekly protests in Toronto, dubbed Freedom Rallies, which have grown from a smattering of people in a park to hundreds of mostly white people marching through the city's downtown."