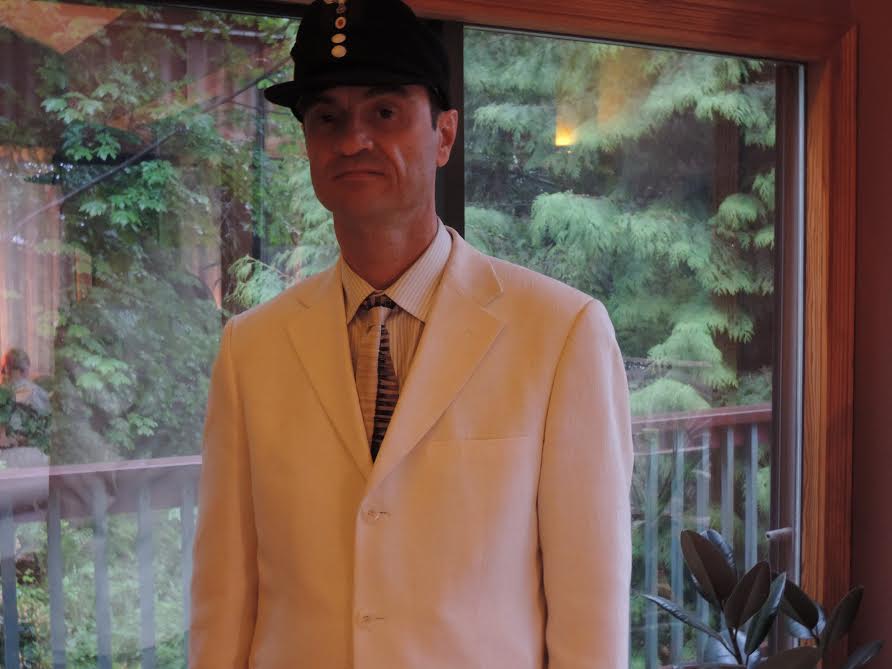 On Feb. 29, 2020 the Vancouver Shambhala Centre told me to leave and not come back. The whole story is on my Blog at: https://www.brianruhe.ca/shambhala-centre-kicks-out-brian-ruhe-for-being-an-antisemitic-holocaust-denier/
They are a Tibetan Buddhist organization and I started my Buddhist life with them almost 30 years ago. You can file a complaint with them or ask questions, by contacting
International Care and Conduct Panel
Dan Peterson, Desung Care and Conduct Officer – peterhana.dan@gmail.com
On Feb. 14th at 1:43 pm Sandy Brooks phoned me using Victor Nicolle's cell phone. I've always been particularly fond of Victor since my earliest days in 1991 so maybe that's why Sandy asked to use his phone. Sandy said that her and Jan Russell have asked that I not attend the Sunday morning meetings because I have posted some pod casts which are antisemitic and some people feel uncomfortable. I think she meant the Jewish man Lawrence. At one of Acharya Susan Chapman's courses he said that his Jewish family in England was harassed by Nazi's after WWII, which seems odd since the Germans lost. I think he is the one who complained to Sandy.
I said, "OK, I won't go on the Sunday mornings if that's what they want". I explained, "I was objecting to the elite Jews, like the Rothschilds and I was objecting to their conduct, not their race. I'm not against ordinary Jewish people but I'm opposed to the elite". I said, "I'm acting out the Bodhisattva vow of compassion for the world as the Rothschilds endanger the whole world and I'm following Chogyam Trungpa's teaching to be genuine and authentic. The Rothschild bankers control almost every country in the world and they control Canada and I'm speaking out against that, out of compassion". Sandy said that she appreciated how I felt but I make some people uncomfortable going there on Sunday mornings.
I responded, "But I'm pleasant to everyone there. I treat Jews fine when I'm there, like Dr. Ron Greenberg, who was my doctor." I asked, "What do the Jews have to do with Buddhism?" Sandy said, "You've also denied the Holocaust." I asked, "What does the Holocaust have to do with this?' She said, "Some members had family who they lost in the war." She couldn't justify her position.
On Shambhala Day, Feb. 29, 2020 I went there and Shastri John Fox kicked me out. He said I was told I can't come back at all but he was wrong. He said they even checked with the police. That really hurt, of course, as I've gone there over the past 30 years. How would you feel if you were banished from your spiritual community?
I kept this away from the public until this Sept. 2nd blog. This is much bigger now. This affects all 140 Shambhala centres worldwide because the issue is Jewish control over Shambhala has betrayed their religion. I am now working with others to "Make Shambhala Buddhist Again". This is also the first time I am going public with an open higher realm battle to topple Jewish control from Shambhala. Both sides are above the law as there are no laws regarding the use of higher realm powers. The fight is on… read more at the link https://www.brianruhe.ca/shambhala-centre-kicks-out-brian-ruhe-for-being-an-antisemitic-holocaust-denier/