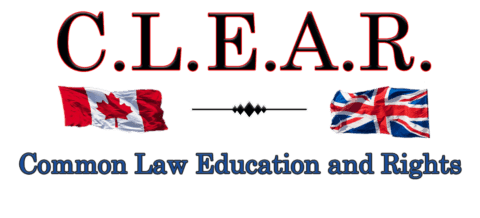 Rally's and Events
Anita Krishna is confirmed for the Ocean2Ocean and CLEAR MEGA Rally on July 16, 2022!
Ted Kuntz from Vaccine Choice Canada is also scheduled to speak!
We will update with featured speakers shortly.
This will be our summer message to the City of Kelowna, Provincial Gov't and Federal Gov't, and the public, that we are not negotiating and we are continuing to demand all rights and freedoms back – with the recognition that this was wrong and it will NEVER happen again!
We will be having our MEGA March downtown first. Bernard is closed to vehicles, and we will be walking down the streets first and talking to those on the boardwalk to get them to come and hear our speakers.
More updates as we get closer!
It Ain't Over
—————————————
Communism Pays!
Canada's top Communist Health Officer Theresa Tam not only was just appointed for another three year term, but also received……..get this……a whopping 22% pay increase of $59 000.00…from $265 – $325 000/year. A cool million + in her greedy Communist little hands for letting her bosses know that she will continue to steal our rights and freedoms from us in the future.
Make no mistake – Theresa Tam should be in jail.
https://nationalpost.com/news/canada/canadas-top-doctor-theresa-tam-reappointed-for-another-three-year-term-with-a-pay-raise
—————————————
Recently we noted that the Federal Government continues to force travelers to wear masks on planes and trains, despite the US Courts ruling this is unconstitutional, and other countries around the world have eliminated this useless requirement.
Transport Minister Alghabra stated on July 19, 2022:
"Masks continue to prove to be an effective tool at reducing transmission. Our science and data have proven and continue to prove that," he said.
Really????
Well, here is a copy of my recently filed (June 23, 2022) Access to Information request:
Transport Minister Omar Alghabra stated: "Masks continue to prove to be an effective tool at reducing transmission. Our science and data have proven and continue to prove that," he said." Global News, June 19, 2022, "Mask mandates on planes, trains a 'minor inconvenience' to protect others: minister"
1. I am requesting a copy of all the said "science and data" Minister Alghabra claims is being relied upon in this statement, to prove that masks continue to be an effective tool at reducing transmission, (of the SARS-CoV-2, aka COVID-19 virus).
It will be interesting to eventually see just what 'garbage science' that the Feds paid to get, that they are now relying upon. I suspect that they will reply with either huge fees in an attempt to dissuade me from acquiring this material…or they will claim someone else asked for it and it was provided for or denied.
Likely if provided for, it was not the exact same request and they will be covering this up because Alghabra is only quoting from his aids who wrote this nonsense for him and there really isn't any science and data at all.
If it was denied in the past, they will try and do so again, claiming some inapplicable exemption again, in the hopes I will go away, or simply that they will delay this as long as possible.
I will keep you in the loop as to their replies.
—————————————
45,316 Dead 4,416,778 Injured Following COVID-19 Vaccines in European Database of Adverse Reactions – Sudden Adult Death Syndrome (SADS) is New Category to Deny Vaccine Deaths
See the breakdown of these stats below:
—————————————

Legal update:
On June 10, 2022, another legal action was brought in the Supreme Court of British Columbia.
A B.C. medical professional, Dr. Hsiang and two other doctors, filed a Petition with the Court seeking a declaration that the Nov. 18, 2021 Order of Bonnie the Commie (Bonnie Henry, PHO) insofar as it applies to health care professionals, should be reviewed and subsequently set aside.
In my opinion, this is a very well drafted Petition to the Court. All supporting facts are listed to show that this Order is no longer required and simply has no reasonable effect anyway. It is, even if it once was – which is denied – not applicable at this time.
Excellent references are made circa para. 177-184, confirming not only the supremacy of the individual in our common law as I have articulated for years, but also the various SCC case law confirming our supremacy over our own bodies, and that medical treatment cannot be forced upon us without informed consent.
Considering that this Petition is 38 pages and some 250 paragraphs, it is clear that long documents can be accepted by the Court, despite the arguments made by the Crown in the A4C case a few weeks ago.
Bonnie the Commie has until July 4, 2022 to file her reply.
I will keep you all updated on this proceeding.
—————————————
Pastor Artur Pawlowski has been in court for a three day trial for feeding the homeless when the City of Calgary refused to do so last year. Rebel News has been covering this case.
Interestingly, the Calgary Herald, who was so quick to jump on the bandwagon when Pastor Artur was charged, has had no coverage on its website. I suspect if an injustice occurs and Pastor Art is convicted, they will have pages of articles. If he is found innocent as he should be, I suspect you will either not see a word mentioned in the paper, or maybe just a little note tucked away on the last page.
To see all of Rebel News coverage of Artur's fight for religious freedom and free speech, and to make a tax-deductible donation to offset his legal fees, please visit www.SaveArtur.com.
—————————————
A little late as this happened after last week's newsletter. But better late than never. Congratulations to one of Canada's premier freedom activists and heroes: Tamara Lich for her recognition at the George Jonas Freedom Award in Toronto on June 16, 2022. Here is an excerpt of her acceptance speech as well.
Please keep in mind those freedom activists who remain languishing in jails in this country because of the Communists presently in power.
—————————————
A recent global poll of 94 432 people, shows that only 29% of people believe the media is free from undue political influence.
—————————————
Words of Inspiration from Vaccine Choice Canada:
—————————————
From our friends in Vernon –
Live on the Air!
We are officially entering our second month of broadcasting with the North Okanagan Shuswap Freedom Radio. We are super excited about the progress of the radio and for the community stepping forward to help with its evolution. We have lots of people providing great content. A big shout out to Penny, Tal, Jacquelyn and Haley for the amazing interviews! Thank you to William and Tal for the use of their studios, for William's expertise and Tal's willingness to learn! We are looking for more regular content producers and musicians, or any other show ideas.
The link to access our Freedom Radio is posted below. We have a technique you can use if you'd like to skip through shows you've already heard. Hit the play arrow, turn down the volume and let it cycle through (i.e.7 hours). It will capture all the content , so then you can go back later to scroll through to shows you want to hear. This is the best we can do for now. We have plans for future improvements.
http://s1.voscast.com:11464/stream
Below is the current looping order of programs, which will change regularly as new content is added.
Wayne and Marlin Christian hour.mp3
William Brookfield – Singer Songwriter.mp3
Rock ID.mp3
Lucas Show 2.mp3
Tal and Darren 3rd show.mp3
Rock ID.mp3
Tal And William interview.mp3
Radio 3 Focus is Food.mp3
What's Goin On final – Hi Guitar.mp3
Alan Brough with JCN.mp3
Rock ID.mp3
M Willis Ted Kuntz.mp3
Brad Weston Interview.mp3
Rock ID.mp3
Beatrice Interview.mp3
Wayne and Marlin 2nd .mp3
Teach Only Love.mp3
Rock ID.mp3
Jeff Gaudry Interview 2.mp3
Druthers Obsurd .mp3
Rock ID.mp3
—————————————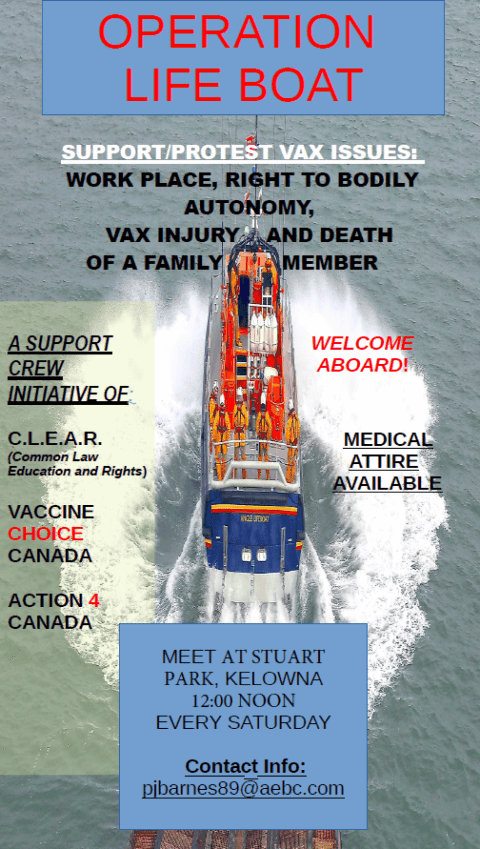 —————————————
—————————————
Freedom Rallies
"It ain't over till it's over"
Back to Normal
June 25, 2022
Next CLEAR Freedom Rally
+26 ° – Sunny (subject to change without notice!!! lol)
12:00 noon
+ The CLEAR Information Table
Stuart Park
Because It Ain't Over!
—————————————
June 25, 2022 12:00 noon
Vernon Freedom Rally
12:00 Noon Polson Park
Join Darren for the Largest rally in the North Okanagan, and growing weekly!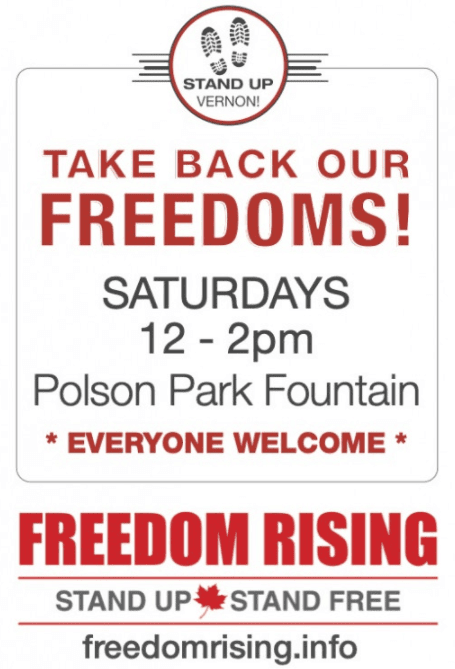 North Okanagan Shuswap Freedom Radio
http://s1.voscast.com:11464/stream
—————
June 25, 2022 11:30 a.m.
OK Falls Freedom Rally
11:30 a.m. Across from Esso Station
Join the OK Falls freedom activists who are now just beginning their local Freedom Rallies!
—————
June 25, 2022 12:00 noon
Oliver Freedom Rally
12:00 p.m. Town Hall
Join the Oliver freedom activists who are now just beginning their local Freedom Rallies!
—————
June 25, 2022 11:00 a.m.
Osoyoos Freedom Gathering
11:00 a.m. – 12:30 p.m. Town Hall
—————
June 26, 2022 1:00 p.m.
Penticton Freedom Rally
1:00 p.m. Warren & Main St. in N.E. lot
Join Mary Lou for the largest rally in the South Okanagan, and growing weekly!