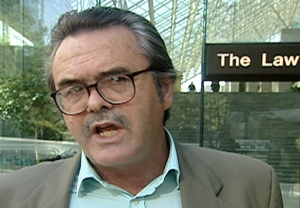 PROVINCIAL HEALTH OFFICER NOTICE of a regional event
Published by you March 17th 2020
PERSONAL SERVICES
Authorized by you April 16th 2020
Workplace COVID 19 Safety Plans
Authorized by you May 14th 2020
GATHERINGS AND EVENTS
Authorized by you October 9th 2020
FOOD AND LIQUOR SERVICING PREMISES
Authorized by you October 9th 2020

Enclosed, integral to this my REQUEST FOR RECONSIDERATION, find the open letter to you from Stephen Malthouse, md. October 2020. In his letter, Dr Malthouse uses the word "evidence". You / your legal counsel are aware that
the nature of evidence is : it can be tested. If it cannot be tested, it isn't evidence.


I, and the British Columbians for whom I speak, require from you and hereby demand, the EVIDENCE upon which each of your Orders was predicated. We are not interested in computer models, cyber-hearsay, surmise-upon-surmise nor whatever faddish notions are being bruited-about. We are entitled to the EVIDENCE, forthwith.


Dated this twentieth day of October 2020 A. D.
Address for delivery of your response
Suite #4 5177 William Head Road Metchosin British Columbia V9C 4H5
NOTICE I DO NOT ACCEPT SERVICE OF LEGAL DOCUMENTS VIA THE INTERNET