WATCH: B.C. Mega Freedom Rally (October 17, 2020) draws 1,000+ people to march against lockdowns and mask mandates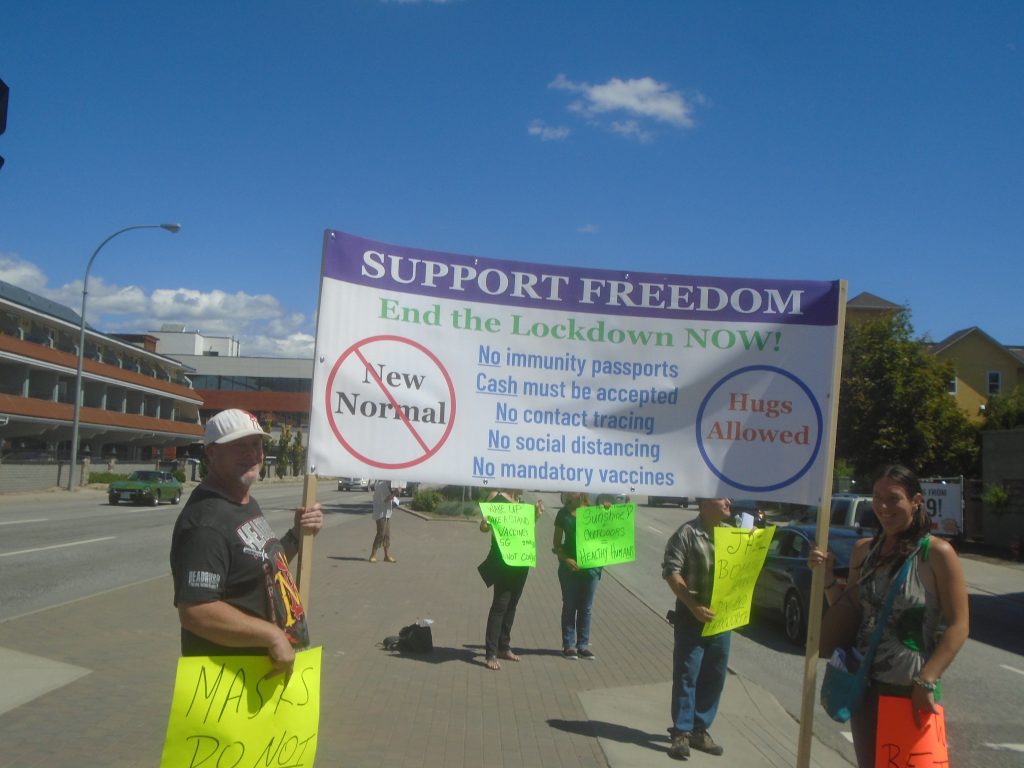 Watch    Listen    Take Action Shop   Donate   Dear Don, On Saturday, hundreds of concerned Canadians gathered at the Vancouver Art Gallery to participate in the "B.C. Mega Freedom Rally" to oppose pandemic lockdowns, mask mandates, and the "second wave" of COVID-19 restrictions sweeping across the country. 

The event drew a vocal crowd from across Canada to listen to speeches, music, and march through the streets of downtown Vancouver.  Some familiar faces from Toronto's "Yahoo Nation" were also in attendance, along with plenty of Rebel News fans who were eager to get their hands on our Mask Exemption Buttons.  Here, take a look: 

Although the protest went off without a hitch, we did hire two bodyguards to keep me and my cameraman safe after hearing rumblings earlier in the week about a few bad actors who planned to target the event. (Click here if you want to help us recoup our security costs.)

The rally made one thing clear: Canadians are fed up and want their freedom back!  Until these far-reaching government restrictions are lifted, expect these rallies to grow larger and become more frequent as people from coast-to-coast-to-coast stand up to defend their rights and push back against the growing threat of medical tyranny.    Yours truly,  Drea Humphrey 

P.S. Our number one priority is making sure our reporters are safe. That's why we hire bodyguards, even when we go to peaceful protests like this one. But good bodyguards are not cheap, and we need your help to cover the costs. So, if you can, please visit JournalistDefenceFund.com and donate to ensure that we can continue to safely practice our independent journalism. Thank you!