Justice Facebook Style — Punishment Clear, Accusations Hazy
Globalists, up until 20 years ago, dominated and controlled most mass media in North America and Britain. They could suppress or demonize free speech supporters, White nationalists and Revisionists. Their soap opera news, which wasn't news, but approved "good guys" versus "bad guys" (us) misinformed the public as the media sought to shape or make news, not report it
Then, came the Internet and all sorts of new features — Facebook, Twitter, You Tube. Suddenly, all sorts of voices could be heard. The control freaks of anti-White globalism are still trying to shove the genie back into the bottle.
Here's just a tiny example of the censorship Zuckerberg (is he Irish?) at Facebook invokes to try to hinder free expression.
Free speech supporters should start demanding measures, such as:
1. Media like Facebook that possess a virtual monopoly should be treated like public utilities. They must serve everyone, without restriction, UNLESS as actual crime is being committed on line.
2. Creative supporters of free speech must develop  their own platforms and technology to circumvent the censorship. This is what GAB has done to counter thought control at Twitter.
Paul Fromm
Director
CANADIAN ASSOCIATION FOR FREE EXPRESSION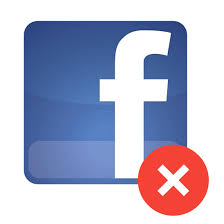 Blocks
Facebook has policies to stop behavior that other people may find annoying or abusive. If your account is blocked, you will still be able to log on to Facebook, but you may not be able to use features.
Our security systems are currently blocking you from doing something on Facebook, such as posting or sharing. This block is temporary and can last up to 30 days, depending on the reason for the block.
We understand that you may have had good intentions or may have not known about our 
policies on acceptable behavior
, and we also understand that this block can be frustrating. To help keep Facebook open and welcoming, we try to prevent people from unintentionally misusing Facebook, even if you felt that what you did was acceptable.
We may block people from doing something on Facebook when:
Something you posted or shared seems suspicious or abusive to our security systems. This can last up to a few days.
Messages or friend requests you sent were marked unwelcome. This can last up to a few days.
You've done something that doesn't follow our Community Standards. This can last up to 30 days
To avoid blocks like this in the future, you can:
Review our Community Standards to understand what kind of sharing is allowed on Facebook.
Only message people you already know.
Only send friend requests to people you know.