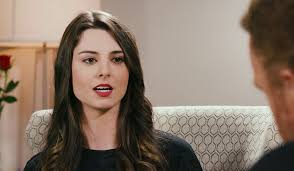 The New Intolerance: Social Justice Warriors Shut Down Toronto Eatery
Have you seen my latest video?

Despite the effects of the COVID-19 pandemic and the ensuing lockdowns, a Toronto Star editor caused the closing of a Toronto eatery because of "cultural appropriation." 

So much for "we're all in this together" right?

The Toronto Star's Evy Kwong went on Twitter to complain about the owner of Ripe Nutrition, a white woman, because she dared to sell food from another culture. 

Seriously.

Have you ever cooked food from another culture? 
Did you ever think you were committing "cultural appropriation?" 
Of course not.

I'm so tired of cancel culture.
This is why True North will never hesitate to call these social justice warriors out – especially when they're targeting small businesses at a time when so many Canadians are struggling to stay afloat.
 
Legacy media outlets like the Toronto Star receive thousands of taxpayers' dollars courtesy of the federal government to pursue their leftist pet causes. 

Unlike the legacy media, True North is not part of the government's media bailout. We depend on Canadians like you to stand up for the truth and freedom. 
If you're comfortable doing so, please consider making a tax-deductible donation to support True North today.
Thank you,
Lindsay Shepherd Fellow, True North