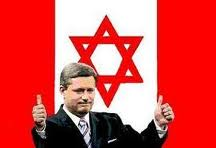 B'nai Brith's Annual "Audit" of Anti-Semitic Incidents is Out: If This Was a Real "Audit", You'd Fire the Auditor's Ass
For more than 30 years the League for Human Rights of B'nai Brith has published what it calls its annual "audit" of anti-Semitic incidents in Canada. Always it is the same dreary breathless  hysteria — things are getting worse. and worse. You'd think the blackshirts were back in town, a synagogue being burned in every city and a pogrom going on just right around the corner. Is any of that happening? No! Canada has the most Israel First government ever. Our Prime Minister has insisted that: "Israel's values are our values. .. An attack an Israel is an attack on Canada." [We don't even say that about our friend and neighbour the United States.]
 The executive summary of the report gives the highlights: " For over 30 years, the League for Human Rights of B'nai Brith Canada's annual Audit of Antisemitic Incidents has documented harassment, vandalism and violence targeting both individual Jews, and the Jewish community as a whole. This provides a barometer of the levels of racism in this country in general.
KEY FINDINGS
In 2012, 1,345 antisemitic incidents were reported to the League, an increase of 3.7% over the 1,297 cases documented in 2011. Over     the past decade, incidents have more than doubled.
* The iincease in Canada in 2012 is still far below the estimated 30% global rise in antisemitic incidents. There was also a decrease in vandalism against Jewish community sites.
·       The 1,345 incidents include 1,013 cases of harassment (75.8% of the total), 319 of vandalism (23.2%), and 13 of violence (1.0%). 
Vandalism decreased on average     across Canada by 11.9%, with 319 cases in 2012 compared to 362 in 2011. Violence     decreased for the third year running, with 13 cases reported in 2012,     a significant drop from 24 cases in 2010 and 19 in 2011. Harassment     increased by 7.4% from 916 in 2011 to 1,013 in 2012, including 84     threats of violence.
There were 521 web-based incidents; about half used social media to harass and threaten others. Web postings and emails included anti-Jewish propaganda from extremist groups advocating violence, hate-filled lyrics and imagery, and Holocaust Denial."
Notice that almost half — 521 of 1,345 "incidents" were on the Internet: "Web postings and emails included anti-Jewish propaganda from extremist groups advocating violence, hate-filled lyrics and imagery, and Holocaust Denial." Notice, as well, that questioning or challenging the Hollywood version of WW II — "holocaust denial"  — constitutes an "incident." Notice further that "hate-filled lyrics and imagery" (pictures?) also constitute "incidents." Interesting, that hostile actions, as opposed to the expression of opinions have decreased.
The "incidents", one might conclude are crimes, but almost all are not. There were just  "13 cases of violence reported in 2012." There is no information as to whether even these really occurred or whether anyone was charged or found criminally guilty. It is all pretty thin stuff. Indeed, only one charge is mentioned, although not specifically – the Sec. 319 charge against Arthur Topham and radicalpress.com
Here's the incredibly broad definition from the Audit's Appendix  of "harassment" which constitute 1013 or 75% of the "incidents":
 "Harassment refers to written or verbal actions that do not include the use of physical force. … It includes but is not limited to:
* verbal slurs, statements of hate and bias, or harassment." [Now, that's defining a term by repeating it!]
* stereotyping of Jews, like airing on radio talk shows of 'characteristics of Jews.' [Yet, a stereotype' is merely a generalization based on truth and any reasonable person knows most but not ALL members of a group share these characteristics.]
* systemic discrimination in the workplace, schools or campuses. ["Systemic discrimination" refers to any uncongenial events where nothing can be proven against an individual,  apparently, like universities holding an Anti-Israeli Apartheid Week.]
* hate propaganda and hate mail, via the Internet, telephone or printed material [Again, "hate propaganda" seems to be merely criticism of Jews or Israel, or views the person reporting them doesn't like.]
 Jewish groups have been among the most vocal lobbying for open door immigration, as Kevin Macdonald noted in his book The Culture of Critique. They have been strong proponents of "diversity." Thus, it is somewhat ironic that one of the growing sources of "anti-Semitism" — usually limited to words – is Moslems, one of the many "diverse" groups brought in by the changes in Canada's immigration policies in 1965: " When reviewing the types of messaging we see replicated in many of the incidents under review in this Audit, it seems that certain ethnic/religious groups in this country, even those that came generations ago, may have brought the anti-Jewish hatreds of their native lands with them to Canada. Moreover, there are concerns that some Canadians might continue to come into contact with these prejudices locally, even once established in this country, not just through ongoing connections with anti-semitic online sites operating from abroad, but by local influences. In this context, two particular incidents should be highlighted. In British Colombia, a community-based Muslim paper printed conspiracy theories blaming Jews for a range of alleged crimes and refused to withdraw the article even after complaints. In Toronto, anti-Jewish propaganda was found in the curriculum material of a private Muslim school, which was removed but only after complaints were lodged.
Incidents such as these might partly explain the finding in this Audit of an unprecedented increase in incidents by perpetrators self-identifying as Muslims supportive of Islamist anti-Jewish sentiments – up from 16 in 2011 to 87 in 2012. … While perpetrators from a number of different ethnic/religious backgrounds were involved in these incidents, the one finding that stood out alarmingly was the number of incidents by those identifying them-selves as Muslims, which jumped from 16 in 2011 to 87 in 2012. This suggests a most disturbing trend in which anti-Jewish themes appear to be increasingly infiltrating Canadian civil society via quasi-religious or cultural discourse as well politically-based rhetoric. No other ethnic or religious group of perpetrators came anywhere near this number in 2012. "
Even many Jews are skeptical of the ever increasing number of "incidents" B'nai Brith report. Bernie Farber, then a leading light with the rival Canadian Jewish Congress, noted that there could be a 100 per cent increase in "hate literature" if a pamphleteer who last year distributed 1,000 pamphlets got a few more reams of paper and ran off 2,000 copies.
Here's a sample of one month's worth of representative incidents chosen by the Audit:
APRIL Vancouver, BC – A pastor makes anti-semitic comments during his sermon
Montreal, QC – A prolific blogger tells the media that Chassidic Jews "are religious fanatics trying to create their own laws through intimidation".
Toronto, ON – In Union Station, the busiest bus terminal in Toronto, walls are spray painted with graffiti saying "Jews are like cancer". V
al Morin, QC – 15 Jewish-owned cottages are vandalized and defaced with swastikas and slogans such as "F–k Juif."
 What does it add up to? Some petty vandalism. And these "incidents" are chosen as the worst for the month!
The Audit seems to find marches or parades promoting "White Pride Worldwide" to be anti-Semitic incidents: "There were 151 incidents in 2012 related to white supremacist activity, similar to the 145 cases reported in 2011. Marches were reported in Vancouver (BC), as well as Edmonton and Calgary (AB), and London (ON), areas where far-right activity has been recorded in past years. Police were active in countering racist activity on the streets of British Columbia and Alberta, which is likely the reason for decreased attendance at such public events." The last statement is chilling. What does it mean that police "countered? Did that mean harass the organizers? And why should police "counter" political activity. Isn't it their role to be politically neutral and keep the peace. Also, not to quibble, but what is slanderously called "White supremacist" often means statements about race — White racial pride — and nothing overtly about Jews? One wonders why these 152 "incidents" are even included in the Audit of anti-Semitic incidents.
 So, where is all this hyperventilating leading? As usual, B'nai Brith portrays Jews as a "vulnerable minority." The 2001 census, instead, found they are Canada's wealthiest ethnic or religious group. They are heavily represented — out of all proportion to their percentage of Canada's population [ according to the 2011 census, Jews are 315,120 of a population of 33,476,688 or .94% ] in the mass media and they certainly have the ear of the Harper government.
The Audit wants the government "to make Holocaust denial a specific hate crime under the Criminal Code." Thus Canadians would have to buy into self-serving tribal history or face prison. Just what is "holocaust denial" — questioning the numbers killed? questioning the preposterous proposition that this was "the greatest crime in human history" — the alleged 6-million apparently being worse than the 8-10-million Ukrainians deliberately starved to death by Stalin in the holodomor, 1932-1933, The second anti-free speech demand is nearly as sweeping and Stalinist: "Ban membership in hate groups" Who gets to say what a "hate group" is? And, by the way, mightn't a group labouring so mightily to take away freedom of speech be seen as somewhat hateful?
This poster, captioned "Jews First, Canadians Second" presumably from the Internet was one of the anti-Semitic "incidents" included in B'nai Brith's annual

Audit.