19. Juli 2018 Botschaft von Frau Ursula Haverbeck
Welch angenehme Tonlage, wenn Frau Haverbeck schreibt. Ich denke täglich an sie, froh denke ich.
Und schön auch ist es, wieder etwas Handfestes von ihr zu vernehmen. .
Wird die Richterin am 12.09. in Hamburg nicht weiter gemäss Seerecht verurteilen?
July 19, 2018 – Message from Ursula Haverbeck
What a pleasant sound when Mrs. Haverbeck writes. I think of her every day, in gladness.
And it's nice to hear something solid from her again.
Will the woman judge no longer judge according to maritime law on September 12 in Hamburg?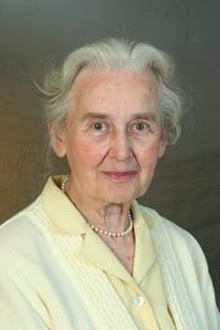 Wird sie Recht sprechen, Frau Haverbeck rehabilitieren und auf freien Fuss setzen?
Ich lasse ihr einen dicken fetten Blumenstrauss schicken, so sie es tut. . Thom Ram, 19.07.06 . .
Verehrte liebe Freunde in aller Welt, bei mir sind auch Frauen Freunde
Will she speak the law, rehabilitate Mrs. Haverbeck and set her free?
I'll have a big, fat bouquet sent to her when she does. .
Thom Ram July 19
Dear friends all over the world; with me I call women also "friends" (relates to he male/female "friend" being different in the German language.)
VERÖFFENTLICHT AM 18. JULI 2018 VON SCHREIBKRAFT
PUBLISHED 18. JULI 2018 BY "SCHREIBKRAFT"
Sie alle fragen, wie es mir geht? Gut. Die Zelle geht nach Westen, ich schaue auf grüne Bäume, nun schon 2 Monate lang bei schönstem blauen Himmel und Sonnenschein – oft 30 Grad.
Ich habe viel ungestörte Ruhe und jetzt die Ankündigung eines neuen Prozesses in Hamburg, am Mittwoch, den 12. September ab 9.00 Uhr.
You all ask how I'm doing? All right. The cell faces west; I look at green trees, now already for 2 months with the most beautiful blue sky and sunshine – often 30 degrees Celicius.
I have much undisturbed peace and now there is the announcement of a new trial in Hamburg, on Wednesday, 12 September starting at  9.00 a.m.
Die Richterin schrieb in der Ladung:
"Die Anwesenheit der Angeklagten ist erforderlich zur Wahrheitsfindung"
Das ist ungewöhnlich. Bisher gab es nur die "offenkundige Tatsache" und wann, wo, wie sie in einer Zeitschrift angeblich geleugnet wurde! Sollte es jetzt wirklich um die Wahrheitsfindung gehen, dann könnte sich manches ändern.
The judge wrote in the summons:
"The presence of the accused is necessary to establish the truth."
That's unusual. So far there has only been the "obvious fact" and when and where it was allegedly denied in a magazine! If this should really be about finding the truth, a few things could change.
"Was ist Wahrheit"?, fragte Pilatus einst. Es gibt meine und deine Wahrheit und dann "Die Wahrheit". Sie ist kein Besitz, es geht für uns zunächst immer um das Bemühen, wahrhaftig zu sein.
Bei Gericht begegnet uns auf Seiten der Anklage und des Richters, nur die Meinung der Siegermächte angelesen und geglaubt. Wie sollen die Nachgeborenen es besser wissen? Auch von den durchschnittlich 2000 Prozessen pro Jahr seit 2000, nach offiziellen Angaben, wird in den Medien die Stimme der Anklage wiedergegeben, aber selten, auch nur andeutungsweise, Äußerungen des Angeklagten.
"What is truth"? Pilate once asked. There is my truth and your truth and then  there is "the truth". It is not our property, for us it is always a matter of striving to be truthful.
In court we meet on the side of the prosecution and the judge, only the opinion of the victorious powers, read and believed. How are the folks born after the war know better? Of the average of 2,000 trials per year since 2000, according to official figures, the voice of the accusers is represented in the media, but rarely, even only slightly, statements by the accused.
Ich werde mich, so gut ich das, ohne meine Erinnerung noch einmal auffrischen zu können anhand meiner Unterlagen, vorbereiten und hoffe, daß mir eine geistige Macht die richtigen Worte eingibt.
Es ist auch höchste Zeit. Meine Augen lassen nach, mein Hören wird schlechter – alles ganz deutlich in den vergangenen 3 Monaten wahrzunehmen. Der Körper paßt sich dem Alter jetzt an. Er hat sehr lange, dankenswerterweise, alle Überbeanspruchung mitgemacht.
I will prepare myself, as best as I can, without being able to refresh my memory on the basis of my documents, and hope that a spiritual power will give me the right words.
It's also high time. My eyes are diminishing, my hearing is getting worse – all can be very clearly perceived in the past 3 months. The body now adapts to the age. For a very long time, thankfully, it went along with all the overexertion.
So viele haben mir zugerufen:
"Halte bitte aus, bleibe stark, die Wahrheit wird bald siegen."
Ich danke allen herzlich. Ihr habt erkannt, es ist ein Geisteskampf, den wir durchstehen müssen.
Das Jahrhundert der Lüge muß endlich einem Jahrhundert der Wahrheit weichen.
So many people called out to me:
"Please endure, remain strong, the truth will soon prevail."
Thank you all very much. You have realized it is a spiritual battle we must endure.
The "Century of the Lie" must finally give way to a century of truth.
Danke auch für die Idee der Karte: "Es geht um den Preis, den man zu zahlen bereit ist."
Das hatte der Panoramainterviewer 2015 für ein gutes Schlußwort gehalten und es auch gebracht.
Jetzt könnt Ihr sie mit einer 2. Karte ergänzen mit der Frage, die wir alle an uns selber stellen können:
ohne Bild.
Warum habe ich das so lange mitgemacht?
Eure Ursula Haverbeck
JVA Bielefeld, 13.07.2018
Thank you also for the idea of the card: "It's about the price you're willing to pay."
The Panorama interviewer in 2015 thought this was a good slogan for the conclusion and used it.
Now you can add a second card with the question we can all ask ourselves:
without picture.
Why have I been through this for so long?
Your Ursula Haverbeck
Bielefeld correctional facility, July 13, 2018