UPDATE: "Gathering" In Delhi Was A Mother Picking Up Her Children From Grandparents
Norfolk County, ON, Canada / NorfolkToday.ca 98.9 myFM News/Oldies 99.7 staff Jan 14, 2021 7:09 AM
[Two comments here: First, note the growth of snitch culture — the woman was ratted out by some busybody neighbour; Two, the cops like to throw their weight around but remain silent when asked important questions. — Paul Fromm]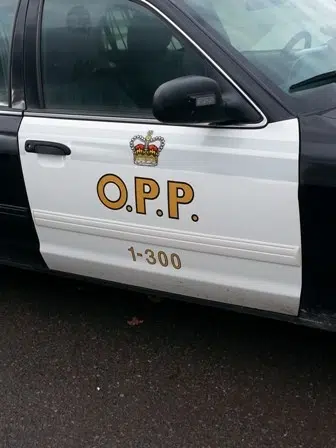 A mother dropping her kids off at their grandparent's in order to pick up groceries is facing charges.
Yesterday, we told you about charges related to an illegal gathering in Delhi.
On Saturday, police received a call about several people seen at a residence in the community and were able to stop a car seen leaving the home.
As a result, police charged the operator of the vehicle, a 34-year-old of Simcoe under the Reopening Ontario Act.
Also charged was the 58-year-old homeowner of Norfolk County.
Through comments on Facebook and messages to our page, we were able to track down the woman who was in the vehicle – and she claims she was driving away after picking up her young children after getting groceries and running errands.
She told us that she has taken time off work to help with virtual learning, and with her significant others' work schedule, she has been dropping her children off at the grandparents in order to run to the store and get items for the family.
She explained her youngest child likes to grab everything and that it is safer for everyone if the child simply stays with someone, so she drops the kids off with family.
That being said, from a legal standpoint, it is still two households interacting with each other and a larger gathering than allowed.
She is challenging the charges, as she felt it was essential.
Because of this, she has asked her name not to be released at this time.
We have reached out to the Norfolk OPP who told us it would be inappropriate to provide any additional details surrounding this investigation as that would stray into evidentiary information.
We are also reaching out to the province for more clarification on this as well, and what is deemed essential care, as many parents have also spoke about having grandparents assist with virtual learning while both parents had to leave the house for work.