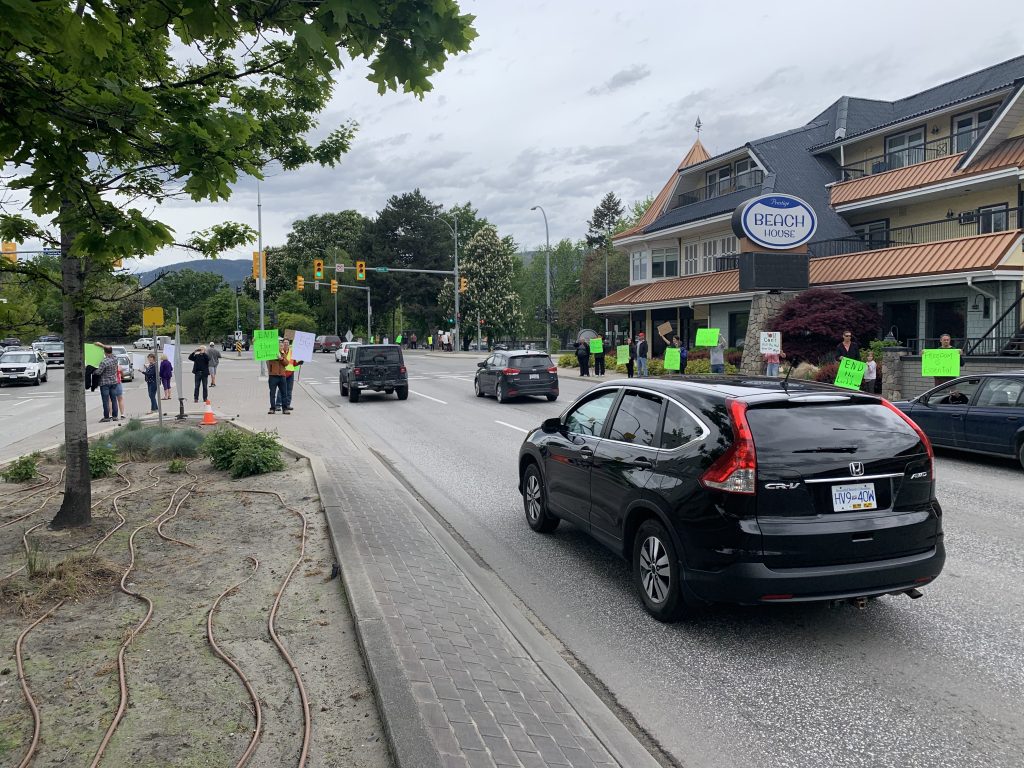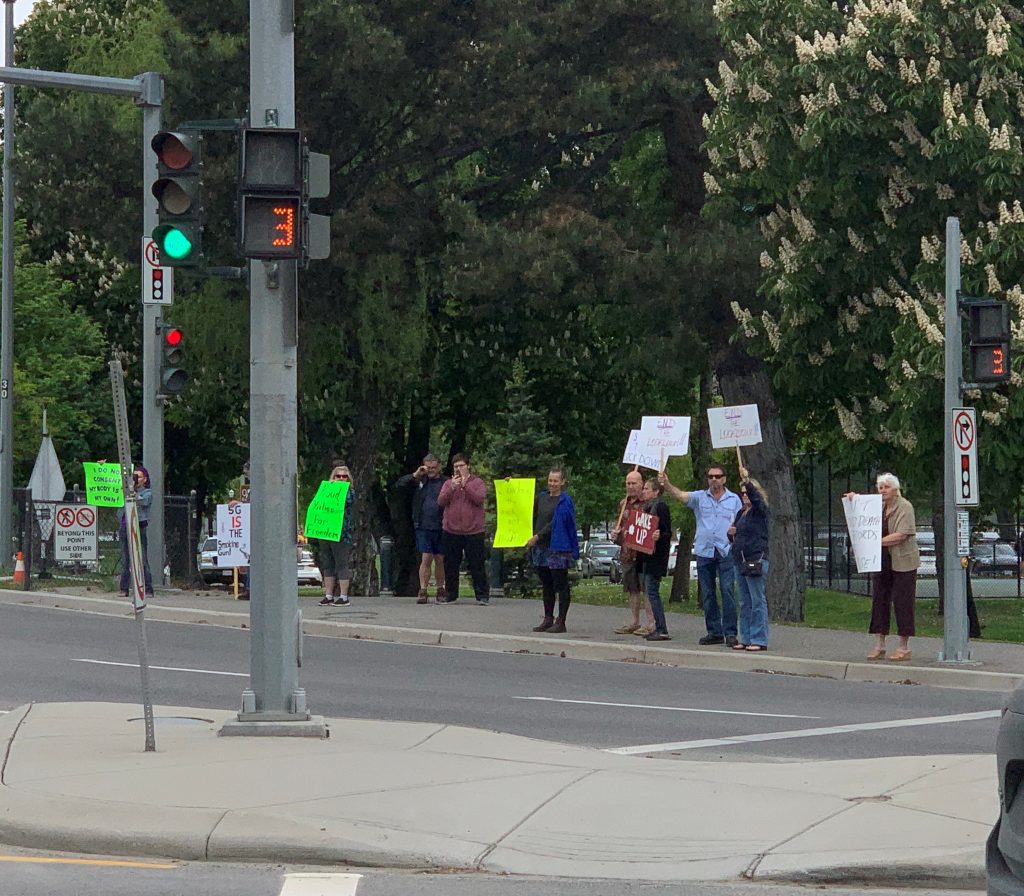 COVID-19 The Scamdemic Event of the Century

Following on the success of our initial May 16, 2020 Kelowna rally, we are again organizing our next May 23, 2020 rally in Kelowna, B.C. at Stuart Park, 12:00–2:00 and longer if you wish.
May 16, 2020 Update

We had an awesome turnout to last Saturday's rally in Kelowna. A number of people from another Kelowna End the Lockdown group with Deborah joined us at 12:00 noon at Stuart Park and then on to Harvey St. It was awesome to join with others to increase our presence and visibility. The amount of support from vehicular traffic, as well as police and ambulances, was incredible. Many people working for the gov't are well aware this is a SCAMDEMIC and are fully supporting us, across the country.

I've attached some pictures taken of our event as well.

I will attempt to get at least one video up online in the next few days taken by one of our great supporters.

I had discussions with Barbara of the third End the Lockdown group at 2:00 p.m. on Saturday to see if they would be willing to join with us at 12:00 p.m. as well. I'm pleased to say that all of our groups will join together next Saturday at 12:00 noon at Stuart Park in Kelowna!! Thanks to everyone for their solidarity in our cause.

I wish to again remind everyone to please bring as many friends and family members as you can. Especially the younger adults and high schoolers, as they are the ones who stand to lost the most if any new normal is imposed. They are the ones who stand to have their DNA recorded for life, who face the longest time periods of harm after forced vaccinations, who will not know the real meaning of true social interaction and many other stressful effects of these unconstitutional actions by our gov'ts.
We also urge you to reach out to churches and business owners and employees to join us. They too are the victims of this fraud.

One of our group members meritoriously raised the issue of trying to come up with solutions, echoing my point earlier that talk – action = nothing.

If you can think of any solutions you wish to advance, including local solutions, please send them to me and I will make note of them to discuss on Saturday.

Our organizers will open our rally with some comments, suggestions and updates. I think it critical for people to have a say and voice their opinions for a rally that they have come to support. In that context, however, we need to ensure that the event remains somewhat structured. If you wish to advance any ideas, opinions or facts in support of our cause, please let me know so we can arrange for people to speak and structure our times accordingly, as I think two – two and a half (2-2 ½) hours for the entire event is sufficient to achieve our purpose. I have arranged for a moderator should people wish to speak their views for a few minutes. Please keep in mind, our primary objective is to education others, not just ourselves!!!

I think that it would be a good idea, depending on weather, to maybe spend a few minutes on the boardwalk handing out flyers and personally talking to people, before heading over to Harvey St. too. Having seen the success of last Saturday, I think we should continue to make our presence known and get the support of as many people as possible, personally and from people traveling in their cars.

Attack – always attack!

B.C. Doctors Interview?

I put feelers out on Saturday. We need to get some B.C. doctors/nurses who are willing to speak anonymously, both visually and in audio, as to what is truly happening behind the scenes, from a medical perspective and a political perspective in the medical community. We need to have local doctors/nurses providing accurate facts in relation to this issue.

If you know any doctors or nurses who would be willing to be interviewed anonymously, and with guaranteed power to review the interview prior to release, please contact me as soon as possible, and let's see what we can arrange. U.S. doctors are still medical professionals, but we need local facts to support our cause.
Doing a video of BC medical people would really strengthen our demands on Premier Horgan and allow us to attack them – instead of waiting while they attack us.
Any other ideas on how to attack them (legally of course), are very much welcome.
If you know anyone "in the system" who can provide us anonymous tips and/or documents, we need all the help we can get. Please let me know.
————————————————————-
Preliminary notes:

Please post the attached Circular and Flyer here to any Facebook account or website you may have, and send out to your email list. Increasing our rally numbers is critical for our support. Talk to your friends and family and lets get our youth out to this event as well — truly they are the ones must at risk. Thanks!!!


See Youtube and/or Bitchute videos with:

Dr. Mikovits on exposing the false pandemic, Dr. Fauci's history of corruption, success of hydroxychloroquine to treat COVID-19 and the dangers of wearing masks.

Dr. Rashid Buttar on the true medical nature of COVID-19, patents filed years ago for coronavirus and the people behind this, and the virus getting killed by Vit C and heat.


For the success of Vit C therapy in killing all viruses, check out this site of registered doctors from around the world:
Canadian Dan Dicks and his awesome efforts and sacrifices in reporting the truth on COVID, the Vancouver rallies, and many other issues.