, , , , , , , , , , , , , , ,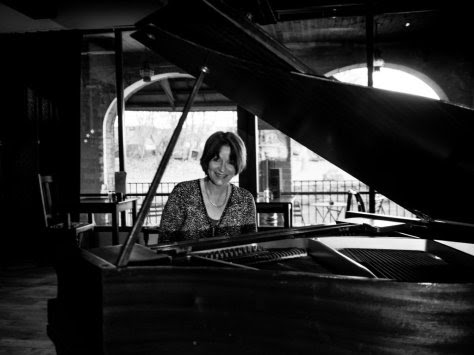 Alison Chabloz and the conspiracy to silence her
Yesterday's (10 January 2020) hearing at Derby Crown Court was presided over by HH Judge Egbuna, who remarked that it was "vital" to ascertain whether the decision of the National Probation Service to press for prosecution of Alison Chabloz on the ground of breach of condition had been taken "professionally" or whether the decision had been a result of "political motivation".
The judge was informed by Prosecution Counsel that the decision to proceed with a prosecution (and so trial for breach) was not taken or initiated by Alison Chabloz's probation officer, as would be the normal situation; neither was that decision taken by his supervisor. It was the decision of someone above those levels.
Sounds as though the judge is seriously worried by possible interference in the judicial and quasi-judicial processes by someone or some organization…
The judge declared that Alison's trial could not proceed until it had been established on what basis or bases the decision to prosecute had been taken, and by whom. The matter has now been adjourned until 25 June 2020.
That, however was not the end of their manipulations for the day. Alison Chabloz was arrested at court and taken to Derby Police Station, where she was "interviewed" (interrogated) by detectives about a complaint made by someone. At length, late in the evening, she was given police bail until a date in mid-February, but only on the condition that she not post on her blog. That disgraceful "police-state" prohibition will, I apprehend, be challenged in court before very long.
Well, there we have it. A contrived "complaint" with the sole (main) aim of preventing Alison Chabloz from exercizing her right to free speech (which right "they" have almost destroyed in the UK, aided by "me too" rabbits on Twitter and elsewhere). What other objective? Well, I suppose that it also inconvenienced Alison Chabloz, and their little minds love to do things like that, as witness the false and malicious complaint the same "people" made about me three years ago:
It is about time that the police and CPS woke up to the fact that they are being manipulated and used by the "Campaign Against Antisemitism" fake charity.
England has now become a country in which a police desk sergeant in deepest darkest Derbyshire can decide (was it really his decision?) not to allow a British citizen the right to post on the Internet! "They" have destroyed our freedom for their own tribal ends. — Ian Millard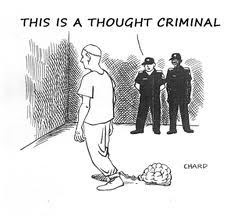 Note