German Political Prisoner Goes into Exile Before Return to Prison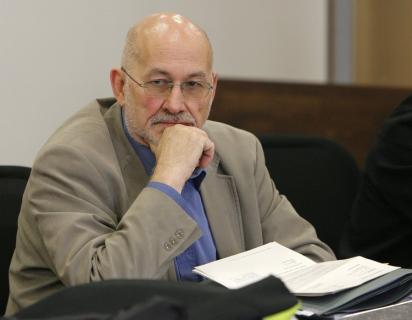 I just want to inform you quickly that
HORST MAHLER – who´s ordered to go back to prison tomorrow, for another three and a half years –
HAS LEFT THE FEDERAL REPUBLIC OF GERMANY.
HE IS IN A SAFE PLACE NOW.
Gerhard Ittner
UPDATE, April 20, 2017
One hour ago I had been informed by a friend that had just spoken with him that Horst Mahler is well and feeling relieved where he is now. 
Ittner
Nous apprenons à l'instant que, devant rejoindre demain la prison pour
purger une peine supplémentaire de trois ans et demi, le célèbre avocat
révisionniste allemand Horst Mahler, 81 ans, "a quitté la République
fédérale d'Allemagne et se trouve actuellement en lieu sûr".