For Our American Friends: Call Your Congressman to Oppose Latest Zionist Effort to Squelch Criticism Of Holocaust Story
This is a "sense of the Congress" resolution which would throw the moral authority of the U.S. government against any questioning of the so-called holocaust or criticism of Jews or Israel. This is an utter betrayal of freedom of speech and freedom of thought. If anything illustrates the power of the Jewish lobby in the U.S. (something the windy definition of anti-semitism includes as "anti-semitic"  accusing :" Jews [of] controlling the media, economy, government,
THANKS TO JOE RIZOLI, who made us aware of this (below), we can contact our Reps in Congress.  So all of you Americans on this list, please locate your rep, email and then call him.  This HR BILL is appalling for the reasons I mentioned below.  In this new awakening, you might say, from the Trump administration that is about to be installed, we need to take responsibility for the actions of our out-of-control reps, senators, etc. They need to know how we feel (one of our shortcomings from the past).  Diane King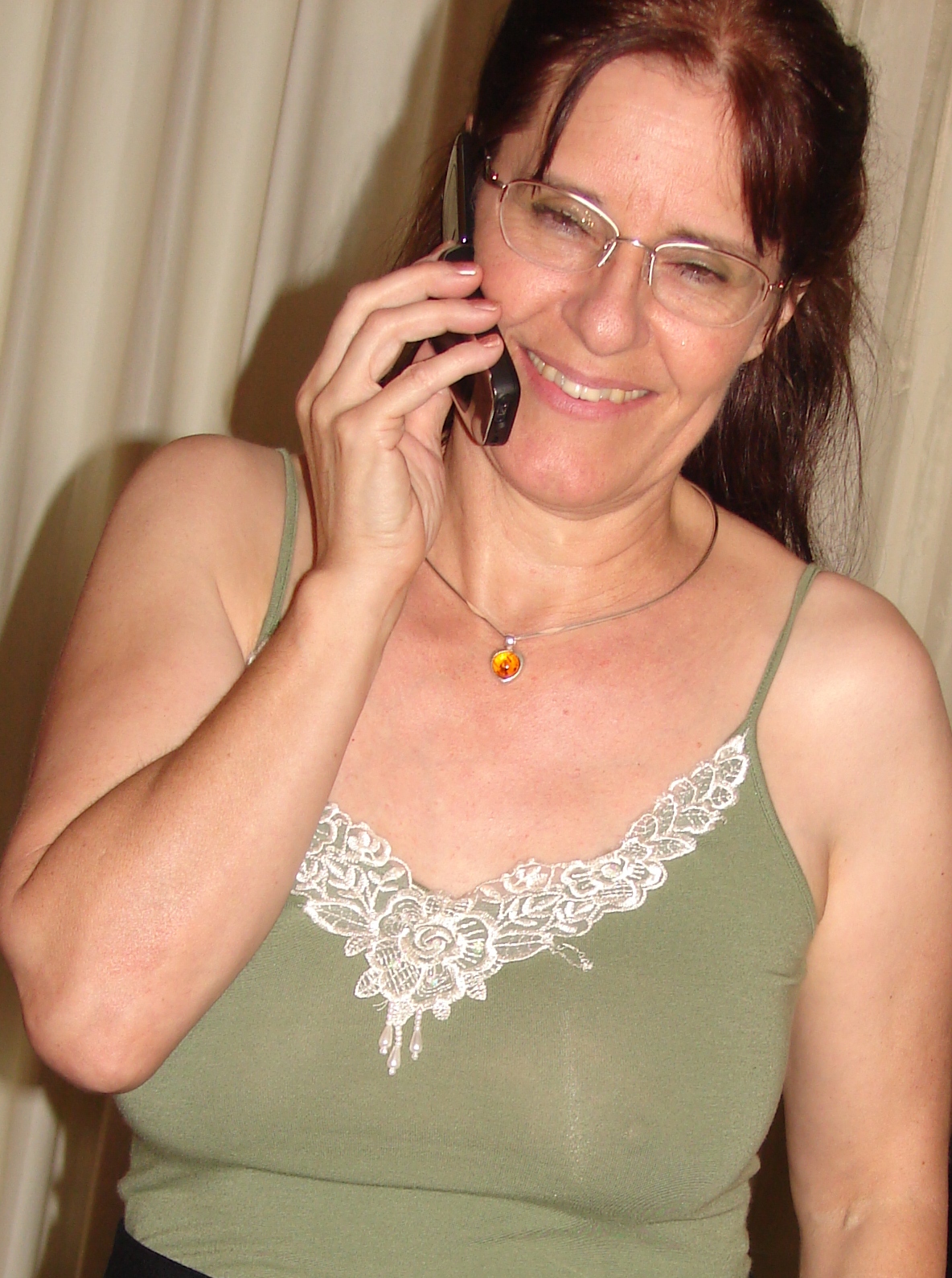 HR 6208 – STOPPING CRITICISM OF HOLOCAUST OF EUROPE  ("Accusing the Jews as a people, or Israel as a state, of inventing or exaggerating the Holocaust.")
Dear Congressman Gohmert:  I VEHEMENTLY OPPOSE THIS BILL:  I find this horrendous.  First of all, it's none of our business how they conduct themselves in Europe other than the egregious human rights violations, being jailed for differing opinion.  If we're not going to help those targeted for persecution and prosecution for these opinions, WE SHOULD STAY OUT OF IT.  Not our drama, not our problem. Secondly,  I vehemently oppose ANYTHING that suppresses and oppresses FREE SPEECH!  We should be championing not punishing investigation of history especially when mountain of evidence of the facts emerge.  I will be calling you about this. This proposed bill is an outrage on so many levels. SO I SUGGEST HANDS OFF. Diane King
**************************

Track your bills people because the Judaica are here to file bills that take away your freedom of speech.
https://www.govtrack.us/congress/bills/114/hr6208/text
114th CONGRESS
2d Session
H. R. 6208
IN THE HOUSE OF REPRESENTATIVES
September 28, 2016
Mrs. Lowey (for herself, Mr. Smith of New Jersey, Mr. Engel, Ms. Ros-Lehtinen, Mr. Israel, Ms. Granger, Mr. Deutch, and Mr. Roskam) introduced the following bill; which was referred to the Committee on Foreign Affairs
Please be aware that the Judaica are trying to influence our legislatures to enact this bill and notice part of what it says:
(D)
"Accusing the Jews as a people, or Israel as a state, of inventing or exaggerating the Holocaust."
This free speech opinion negating bill of nonsense will stop ALL criticism of the holocaust. Do you see what is happening here?  You need to follow the Judaics because they do this all the time through the back door while Americans are sleeping. What the hell does Europe have to do with America in the First place? The Judaica did this with our Constitution back in 1787. They used their influence to get rid of Loyalty Oaths and Religious Test.
(4)
Since 2010, the Department of State has adhered to the working definition of Anti-Semitism by the European Monitoring Center on Racism and Xenophobia (EUMC). Some contemporary examples of anti-Semitism include the following:
(A)
Calling for, aiding, or justifying the killing or harming of Jews (often in the name of a radical ideology or an extremist view of religion).
(B)
Making mendacious, dehumanizing, demonizing, or stereotypical allegations about Jews as such, or the power of Jews as a collective, especially, but not exclusively, the myth about a world Jewish conspiracy or of Jews controlling the media, economy, government, or other societal institutions.
(C)
Accusing Jews as a people of being responsible for real or imagined wrongdoing committed by a single Jewish person or group, the State of Israel, or even for acts committed by non-Jews.
(D)
Accusing the Jews as a people, or Israel as a state, of inventing or exaggerating the Holocaust.
(E)
Accusing Jewish citizens of being more loyal to Israel, or to the alleged priorities of Jews worldwide, than to the interest of their own countries.
________________________________________________________________________
Videographer Joe Rizoli writes:
I have a problem with this stand by these Lawmakers for the various reasons.
1. What is anti-semitism?
A very good question, because from where I stand it seems that antisemitism is not someone hating Jews but who the Jews have decided to hate for the multitude like  reasons that could be anything, including a philosophical disagreement or more recent it seems, a disagreement over a historical happening.
This resolution is no more that a one way street to placate one religious persuasion to stop all criticism, discussion or opinions that are not favorable to the Jews, period.
One wonders how far the ADL, the backers of resolutions such as this, would have gone if they had existed during the writing of the Declaration of Independence.
How so?
The document that gave us the freedom to exist as a free nation today would never have become a reality if the ADL had existed then because that document was full of criticisms, something your resolution is screaming for by the things it has decreed, criticisms and opinions that differ from the exercising reigning power, England. That founders document exposed as it did a proposition to end tyranny through rebellion and even violence and it complained vigorously about the way the King abused his power towards the colonies.
YOUR resolution does the same thing in limiting freedom of speech through stopping opinions, criticism or even God forbid, an intelligent discussion on the holocaust of the Jewish people or even criticism of Israel, because of its genocidal actions towards the Palestinians. That criticism strangely would be labeled "antisemitism"
Basically, what your saying is, if some nation attacked Israel for its genocidal actions and I applauded those actions I would be labeled an enemy of the Massachusetts State house. Totally absurd. Wake up people. Take the ADL blinders off.
The resolution as quoted by Senator Creem in the Haaratz article states the notion that "in Free Societies, education and remembering past tragedies like the holocaust play a critical role in defeating antisemitism"
That may be true, but Free societies don't stop criticism of the ruling governmental bodies here OR overseas nationalities, in this case Israel, and it doesn't stop inquiry into past history such as the holocaust or WW2 history.
If I disagree with the Jewish version of the holocaust I have the right as an American, as governed by free speech and the Bill of Rights, to have an opinion that may differ from established history. It allows revision that corrects wrong opinions that are based on falsehoods and rumor, it stands on facts and truth and you or nobody else has a right to label that as "antisemitism".
If that is so then even this comment below would by your resolution standards would be antisemitism.
"most of the memoirs and reports of Holocaust survivors are full of preposterous verbosity, graphomanic exaggeration, dramatic  effects, overestimated self-inflation, dilettante philosophizing, would-be lyricism, unchecked rumors, bias, partisan attacks…"
–Samuel Gringauz, "Jewish Social Studies" (New York), January 1950,
Vol. 12, p. 65
Your resolution is NOT needed in America because the Jewish community is thriving wonderfully without the scare tactics of the ADL in promoting that the sky is falling.
Please be wary of the ADL since in times past they have been noted to give awards to notorious mafia figures, one, a Moe Dalitz, who was giving the "Torch of Liberty Award"
Not a good decision to promote love for the ADL and a reason not to put any faith in their opinions.
Your resolution condemning antisemitism unfortunately crosses the line of free speech.
Lastly, please consider as politicians and hopefully Statesmen to cherish these words
of a past Justice,  Robert Jackson.
"….that no official, high or petty, can prescribe what shall be orthodox in politics, nationalism, religion, or other matters of opinion or force citizens to confess by word or act their faith therein"
Your resolution crosses the line because as high officials it is not your job to force citizens to except this resolution on what ultimately "shall be orthodox in politics, nationalism, religion, or other matters of opinion"
Don't let the ADL start this nation on a downfall to totalism and don't let the Massachusetts State House take a stand for another nations "nationalism", Israel.
Please don't fall for thus ploy. We don't need this resolution.
Lastly, please print this for your records and at least make some response about my disagreement with your stance on this well meaning but drastically misguided resolution recently brought to my attention. Please don't give me a courtesy letter because this resolution, and again I repeat what is mentioned by Robert Jackson crosses the line thus saying:
"….that no official, high or petty, can prescribe what shall be orthodox in politics, nationalism, religion, or other matters of opinion or force citizens to confess by word or act their faith therein"
Thank you
Joseph Rizoli
Massachusetts lawmakers approve resolution condemning anti-SemitismThe impetus for the measure came from the ADL of New England, out of concern about the rising incidents of global anti-Semitism and its impact on Massachusetts.
By JTA | Mar. 10, 2015 | 2:45 PM
Massachusetts lawmakers in a joint legislative session approved a resolution condemning anti-Semitism and calling for expanded anti-bias and Holocaust education.
A similar resolution that decries anti-Semitism and all forms of faith-based violence is under consideration in New Jersey, where a bill is expected to pass that state's senate March 16, followed by its state assembly, according to the New Jersey State Association of Jewish Federations.
The Massachusetts resolution was approved on Monday. It was sponsored by State Senator Cynthia Stone Creem, and Lori A. Ehrlich, both Jewish members of the state legislature, and is expected to be signed later this week by Speaker of the House Robert DeLeo and Senate President Stan Rosenberg. As a joint resolution, it does not require the signature of Massachusetts Governor Charlie Baker.
The impetus for the Massachusetts measure came from the Anti Defamation League of New England, which initiated discussion with the two leading sponsors out of concern about the rising incidents of global anti-Semitic violence and the impact it is having in Massachusetts, according to Robert Trestan, regional director of ADL New England. He believes Massachusetts is the first state legislature to approve such a measure.
"Events in Europe have elevated the anxiety within the Jewish community," Trestan said, referring to the murders at the kosher supermarket in Paris and the murder of a Jewish guard outside a Copenhagen synagogue. The regional ADL has seen a rise in the number of reported incidents of anti-Semitism beginning with last summer's conflict between Israel and Hamas in Gaza and since the murders in Europe, he said.
There's also a concern about security for Jewish institutions, Trestan said, noting that Jewish groups have been specifically targeted. Increasing education about anti-Semitism and bigotry and hate should be a priority for all schools, he said.
"This statewide resolution shines a light on a disturbing trend while sending a strong, unequivocal message that such behavior will not be tolerated in the Commonwealth," said Ehrlich who represents a district north of Boston with many Jewish residents and institutions.
"In free societies, education and remembering past tragedies like the Holocaust play a critical role in defeating fanatical anti-Semitism," said Creem, who represents Newton, a suburb of Boston with a substantial Jewish population.
A bill condemning anti-Semitism that calls on American and European leaders to take specific actions to confront it is currently before the U.S. Senate, sponsored by Sens. Robert Menendez (D-N.J.) and Mark Kirk (R-Il.).